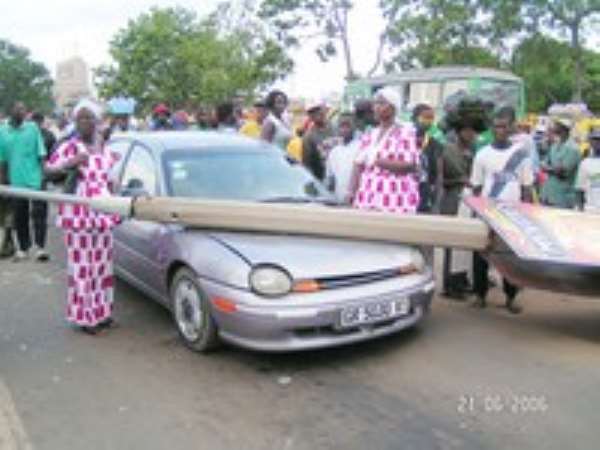 This is one of the two private cars trapped by a fallen electricity pole at the New Times Corporation traffic light on the Ring Road West yesterday afternoon.
It happened when the driver of a trotro vehicle heading towards the Kwame Nkrumah Circle, in an attempt to avoid crashing into two taxi-cabs, veered off and ran into the pole instead.
The two taxis were apparrently jumping the red light. The drivers escaped from the scene with their vehicles.
There were no casualties as all occupants of the trapped cars escaped unhurt. One of the vehicles was occupied by members of the Presbyterian Women's Fellowship who were returning from a church programme.
Picture: Innocent Appiah