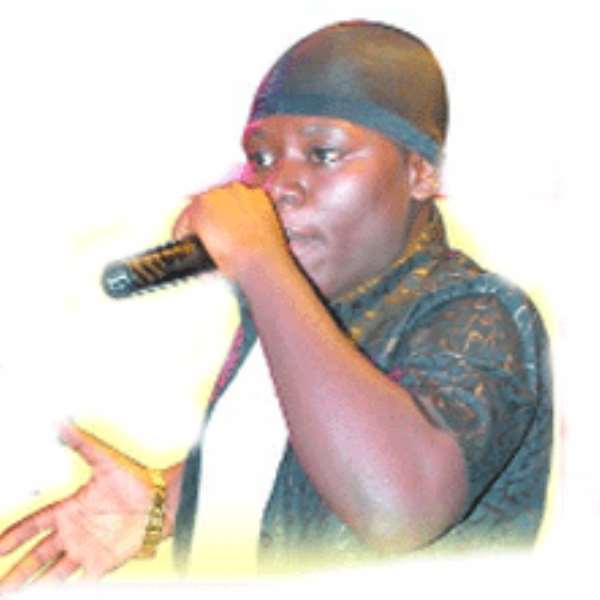 Prince Nana Tuffuor
It is surprising how followers of TV3's Mentor reality show all seem to be gunning for Prince Nana Tuffuor to be the runaway winner.
The judges root for Prince, the studio audience root for Prince and viewers one meets on the street also root for Prince.
Doubtless the chap is good and has by far demonstrated the greatest potential in the Mentor House with his all round-voice and huge stage presence.
But what if in the final week to the finals, scheduled for July 1, Prince suffers a sore throat? Would his fans accept it and watch another contestant — Andy, Ruth or Maya — sweep the stakes?
What is at stake is quite substantial considering that the young contestants are not quite into music as a career yet.
The winner takes a year's recording contract with Family Tree Entertainment, ¢20 million, a television, DVD player among others.
Will it be Prince? The 22-year old has got everything going for him. In the talent department, he seems to be in a class of his own and he holds his own in the looks and style department.
He is a favourite of the ladies and since they seem to constitute the majority of the people who watch the show, he looks like the one to be crowned on July 1 at the final event.
But judging from what happened last Sunday, his position is not so assured. Up until then, the young man had never faltered in his performances, never missed a note and has had a firm grip on his voice.
However, last Sunday, he showed that he was also capable of making mistakes as his voice broke a couple of times on his high notes.
This was noticed by judge, Dominic Ansa Asare who, in his comments, advised him to go easy and minimise whatever it was he was doing in the house because it was affecting his voice.
Last Sunday, all the contestants came out with their guns blazing. The reality of the situation had dawned on them and nobody wanted to be the one to leave at that crucial point and so they gave it their all.
They did two songs each, one foreign R&B song and one local song from any genre although gospel dominated.
Andy set the stage for what was to be one of his best nights so far in the competition by doing songs from Lucky Dube and Wutah titled Brother's Enemy and Adonko respectively.
The look on his face indicated just how serious he had taken the show that night. Isaac's performance of Westlife's Swear It All Over Again and Isaac Ampong's Hosanna was very impressive.
He had always had a problem with judge, Mark who thought that his diction on foreign songs was suspect. Last Sunday, however, one could find no fault as his words were as audible as can be.
His stopping the band and asking that the song be started again when he realised things were going wrong was very professional and once again underlined how far he's come in the show.
Of course, it would not have been the same without his show moves. Ruth did songs from two artistes: Celine Dion and Daughters of Glorious Jesus. She sang Celine's Think Twice and Yedi Ade from Daughters.
After her performances, there was no doubt in anybody's mind about her talent. She carried off both songs so well and she deservedly won the admiration of the audience especially on Celine's song.
Prince had his first low in the competition with his performance of Joe Thomas' No One Else Comes Close. Apart from singing as if he was in pain, it was obvious that he did not have a firm grasp of the lyrics.
Luckily for him, however, he redeemed himself with his second song, Mo Mme Tie by Noble Nketsiah. He went all out and did the song to perfection. Noble himself would have applauded if he had been present.
Maya was very impressive in her performance of Tracy Chapman's Baby Can I Hold You Tonight and Christiana Love's Oko Yi.
My, was Rama Brew not amazing in her performance. She certainly does not seem to be growing old at all. She gave the audience a taste of her abilities and her dance moves were great.
At the end of the show however, Isaac's showmanship and dancing skills were not enough to keep him in the house as he was evicted in the presence of his father who came all the way from Takoradi to give him support.
His exit did not kick off much fuss from the audience. His eviction is not so bad because he has already got himself a producer in the person of Bandex Music who made the promise before the show that if he did Hosanna very well, he was going to produce Isaac's first album.
The young man no doubt will be proud of how far he's come and how much he's achieved during his stay in the house.
Now viewers can keep their fingers crossed, start placing bets, texting and counting down to the final show at the Accra International Conference Centre on July 1.