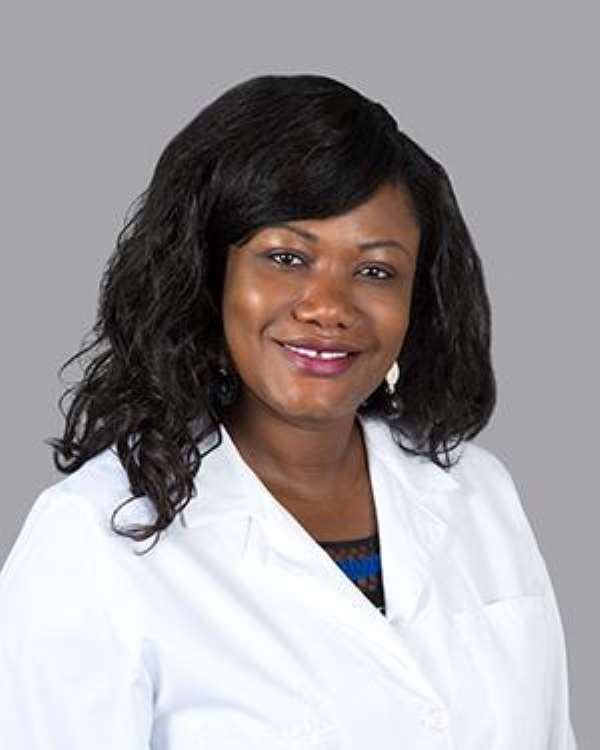 For a very long time, women were considered inferior to men. Their lives were considered being a good cook, an abiding wife, taking care of kids and household. What else? Actually nothing! However, the role of a woman in society has significantly changed during recent decades.
Gradually, people are realizing the importance of women in the society. It's safe to say that it didn't happen easily. It took tears, fights, and struggle for many generations of women to stand on their feet. In today's world, women with their ambitions, intelligence, and strength have proven that the word inferior has nothing in common with their gender.
Such a Woman in this current generation is Amma Asantewaa Oduro Manu, APRN, FNP-BC, Aka AwuraAmma, Krobea, Gladys, Awurabapapabi, "M'awuraa-Gra"
She's an academician, a professional, a Christian, a wife, mother, and a politician.
She has been in the healthcare field for over 20 years here in Columbus, Ohio in different capacities. Currently, "Dr. Amma" as popular known by her patients, works as certified *Family Nurse Practictioner* at PrimaryOne Health in Columbus, Ohio, a profession she has held since 2013.
Oldest of four girls, Awuraba was born and bred at Ashanti New Town, Kumasi, married to Mr. Collins "Papa Yaw" Anarfi, a product of Prempeh College in Kumasi with 3 kids: Amma 21, Kofi, 19 and Erzuah turns 12 on June 6th.
Amma's educational journey started at Ash-Town "Aban" Day Nursery, State Experiment Primary B., Armed Forces Station Middle School, St. Louis Secondary School (GCE O levels), Kumasi Academy (A' levels), University of Ghana (BA Nursing), Bronx Community College of SUNY, Columbus State Community College, Central Ohio Technical College, and Otterbein University and counting.
God has used her to save a lot of lives in this difficult times. She has been managing health issues, promoting and educating patients, families and friends in the community and as well as the Ghanaian and Africans communities as a whole on COVID-19 protocols and other health conditions.
This Elephant lady, is the 2nd Vice Chairperson of the NPP-USA, Columbus Chapter and also the acting Women's Organizer of the Chapter. She has contributed tremendously to making the NPP attractive in Columbus, Ohio. Her contribution towards the Meet and Greet event organized by the five Chapters namely; Columbus, Cincinnati, Chicago, Pensylvania, and Maryland was stupendous. This is to mention but few, Amma is very hardworking, intelligent, humble, personable, wise, faithful, affable, and industrious.
She loves to travel, dance, and enjoy life every day.
As she celebrates her birthday this Sunday, June 7th, the Columbus fraternity will like to celebrate her and thank her for her service to saving the lives and also uplifting the image of Ghana politics especially the Elephant family (Kukrudu).
Best birthday wishes for our dearest, bright, bold and beautiful frontliner, caregiver, and politician Amma Oduro Manu.
We thank you for your selflessness and dedication.
God bless you.