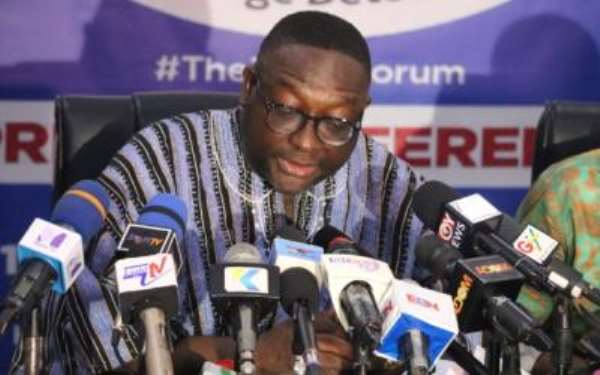 The Communications Director of the New Patriotic Party (NPP) Yaw Buaben Asamoa says it is 'heartwarming' to see members of the opposition NDC participating in the pilot exercise for the upcoming mass voter's registration.
The NDC, despite its opposition to the new register, directed its regional and constituency officials to participate in the piloting as requested by the electoral commission.
Deputy Volta regional chairman of the party George Loh is reported to have participated in the exercise and secured his voter's card.
Speaking to Francis Abban on the Morning Starr Wednesday, Mr Buaben Asamoa, who is also MP for Adenta, said the development suggests the NDC is now ready to fully participate in the new registration exercise.
"If they have instructed their people to participate at the levels that means they are willing to participate fully in the exercise. That is heartwarming, nobody wants lopsided elections in Ghana".
He, however, said the party risks creating the impression that they are not decisive with their position on matters.
"What they have done is pragmatic, but it doesn't show decisive leadership".
The Ghana Federation of Labour (GFL) has accused the Jean Mensa-led Electoral Commission (EC) of undermining Ghana's democracy by setting out conditions they say will make it impossible for the vast majority of Ghanaians to register to vote in the general election in December.
In a press statement signed by its President, Caleb Nartey and General Secretary, Abraham Koomson, the GFL said making the Ghana Card or a Ghanaian passport the only identification documents that makes a person eligible to be registered as a voter is inappropriate.
"Whereas the ongoing National Identification Authority registration exercise is afflicted with numerous challenges making it impossible for the majority of the population to obtain the Ghana Card, and the possession of Ghana passports not being mandatory for citizens, we consider requirements of these documents as proof of citizenship as inappropriate", the GFL said.
---starrfmonline