We Wish The Emir Of Qatar A Joyous 40th Birthday Anniversary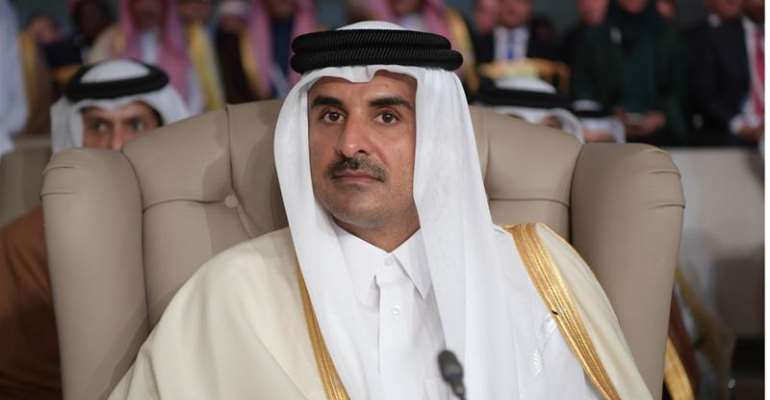 We volunteers and supporters of the Sheikh Tamim Bin Hamad Foundation (STBHF) join the people of Qatar and the rest of the world to wish His Highness Sheikh Tamim Bin Hamad Al-Thani, HAPPY 40th BIRTHDAY.
We use this opportunity to acknowledge and honour a great and authentic leader, as well as a peace-loving Head of State whose devotion to the cause of humanity is unmatched and legendary.
H.H. Sheikh Tamim Bin Hamad Al-Thani was born on June 3, 1980 in Doha, the capital of Qatar and graduated from the Royal Military Academy Sandhurst of Britain in 1998. He became the heir apparent to the Qatar throne and deputy Commander-In-Chief of Qatar's Armed forces in August 2003.
On June 25, 2013, H.H. Sheikh Tamim Bin Hamad Al-Thani became the emir of Qatar. Upon assuming his duties as the Qatari emir, he became supreme commander of Qatar's armed forces, chairman of the Supreme Council for Economic Affairs and Investment, chairman of the Supreme Committee for Delivery and Legacy, and chairman of the National Security Council. He is also a member of the International Olympic Committee.
We note that H.H. Sheikh Tamim Bin Hamad Al-Thani's rising political profile since he became Emir of Qatar in 2013 is a testimony to his humility, humanity, forthrightness, diligence and doggedness.
What will one say about a man of many parts on the occasion of his birthday? A man of peace and flamboyant champion of Pan-Arabism, a visionary, a role-model leader, a cheerful giver and epitome of humility and humanity; a God-fearing and worthy emulating leader with exceptional abilities in different areas of human endeavours. Indeed his achievements cannot be captured or bundled in a single lexicon, not to say in a mere statement or advert in the media. His strength lies in his love for his country men and women; his firm belief in the unity of the Arab people and in a global village free of terrorism, organized crime and outdated activities and prejudices. His love and respect for human rights and rights of others as well as his opposition to injustice, oppression, extremism and love for the environment, placed him tall above others.
As Emir, H.H. Sheikh Tamim Bin Hamad Al-Thani brought innovation into his country's leadership and governance and places Qatar amongst the comity of civilized nations. He is a proven genuine leader and hero for peace, justice, freedom and human dignity. No doubt, the position of modern Qatar in the international stage would not be complete without ample recognition of the roles of this selfless leader in building a world of peace, security, stability and prosperity.
People of different races and nationalities have benefited immensely from the fountain of knowledge, wealth of experience and leadership role-model exhibited by H.H. Sheikh Tamim Bin Hamad Al-Thani.
On this occasion of his 40th birthday anniversary, we join the people of Qatar and the world in celebrating the abundant grace of Allah on the life of H.H. Sheikh Tamim Bin Hamad Al-Thani. His life has been an eventful one dotted by numerous achievements and accomplishments, and we wish him a birthday full of happiness, even as Qatar and the rest of the world battle the devastating Corona virus pandemic. As he steers the affairs of the State of Qatar, may Allah go with him every step of the way and support him to accomplish more in the service of the Qatari people and humanity.
We pray and wish the Emir long and healthy life.
Fatmata B. Bangura
Acting Programme Coordinator
Sheikh Tamim Bin Hamad Foundation (STBHF)