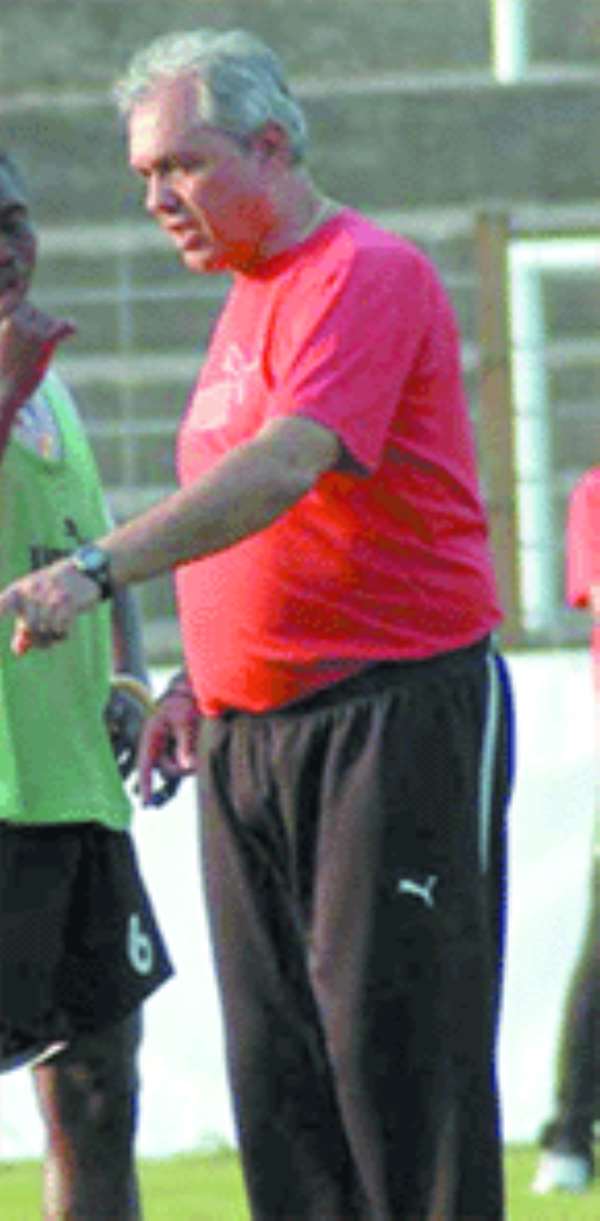 Ghana's coach, Ratomir Dujkovic, says he will prepare for their Group E showdown against the USA with a plan worked out from scouting reports.
Dujkovic has been forced into changes in Nuremburg today owing to the suspensions of Asamoah Gyan and Sulley Muntari, Ghana's goalscorers in the 2-0 victory over the Czech Republic, and he will prepare for the USA match on the advice of his coaching staff.
Speaking exclusively to FIFAworldcup.com, Dujkovic said: "The USA are very strong and even though they will have two players missing because of the red cards against Italy (Pablo Mastroeni and Eddie Pope), they have excellent replacements.
It will be a very tough match. We will also be without two good players in Gyan and Muntari. They are difficult to replace and it will be a big problem for us because of this."
Ghana need a win to be sure of qualification to the Round of 16, though a draw would be enough for the Black Stars if Italy beat the Czech Republic at the same time.
Speaking in the aftermath of the win against the Czechs, Dujkovic said: "We have to calm down and keep our feet on the ground.
We will have a meeting with our scouts who have been spying on the United States team to analyse them and based on their information, we will prepare our strategy."
An upbeat Dujkovic added: "This is the pinnacle of my career. I believe Ghana can go all the way to the semi-finals, though of course that depends on the game against the United States, which is crucial."
Expectations are sure to be just as high in Ghana, where spontaneous street parties marked their first-ever FIFA World Cup finals victory at the weekend and Dujkovic said of his team's fans: "Of course they think we are the best in the world and they are waiting for us to bring the Cup back now.
I can imagine what it must have been like in Ghana. I'm sure they were celebrating all night and I was told about that.
"The people have extremes of emotion. When we win, they celebrate throughout the country, and when we lose the whole nation is sad. I think this is Ghana's time now. The country waited a long time to be in the World Cup.
Now we are here, I believe we can go on an excellent run.
"The victory was history for Ghana and history for me because this is my first World Cup.
I really enjoyed watching how our guys played against the Czech Republic. We don't feel the pressure, we are just happy."
— FIFAworldcup.com