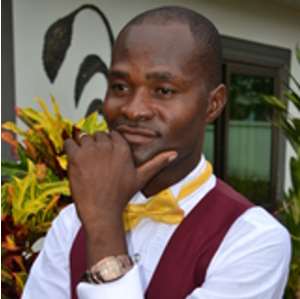 The Author
Early theorists of stigma including Erving Goffman in his 1963 work 'Notes on the Management of Spoiled Identity', defined stigma as 'an attribute that is deeply discrediting' and one that, makes it impracticable for an individual to have full social acceptance.
Evidence suggests that contemporary epidemics such as HIV/AIDS and Ebola were associated with significant social stigma and discrimination in which affected persons or communities suffer from social rejection, violence, and compromised quality of life.
After a cursory look at the current COVID-19 pandemic, it appears to me that Ghana has learnt no lesson from the approach to HIV/AIDS in relation to stigmatisation. Did we not learn anything from the implementation of the National HIV and AIDS Policy?
Especially the objective three (3) i.e. mitigate the social and economic effect of HIV on persons affected and living with HIV. Granted we have not really learnt our lessons, the World Health Organization (WHO), has also indicated that the current COVID-19 outbreak has provoked social stigma and discriminatory behaviours against people of certain ethnic backgrounds as well as persons perceived or confirmed to have been in contact with the virus.
For instance, in Ghana, most of those who tested positive for COVID-19 and some health care staff have reported experiences of stigmatization on both electronic and mass media. What actually saddens my heart was the sad ordeal of the children of the first victim of COVID-19 in the Upper East Region. After community members in her neighbourhood heard about her predicament, they banned her children from stepping out of their house and on one occasion stoned one of them who was on a short errand.
Studies have shown that stigma makes people hide illness in order to avoid discrimination, prevent people from seeking immediate health care, and discourage victims from adopting healthy behaviours. The implications are indeed damning because such behaviours potentially contribute to severe health problems, increase local transmissions, and ultimately make it difficult controlling the outbreak.
Therefore, the fight against COVID-19 is equally important as the fight against the stigmatization which l term the "hidden pandemic". As a public health researcher and child protection advocate l foresee suffering that is widespread but on our blind side.
In the light of the above, media reporting ought to be balanced, contextualized, and disseminating evidence-based information on COVID-19 and also help curb rumor, myths, and misinformation that could perpetuate stigmatization. Also, stigma can be heightened by insufficient knowledge about how COVID-19 disease is transmitted, prevented, and treated/managed. Therefore, it is important to spread the facts.
Moreover, it will be worthwhile to amplify and emphasize stories and images of local people who experienced COVID-19 and have recovered. We should let people know that most people recover. Those who have recovered could join the campaign to fight the stigma.
Furthermore, as a country, we should put clear but documented strategies in place to mitigate the social and economic effects of COVID-19 on persons infected by the disease. This will help curb stigmatization.
Not all, counseling and training on coping skills should be integrated into the testing, quarantine, and treatment/management process to enhance capacity. This counselling should be extended to the immediate family of the victims.
To conclude, content on stigma prevention and discrimination should be consciously integrated into the national COVID-19 prevention strategies. The document should be the blueprint for all government agencies, departments and civil society organizations involved in the fight against COVID-19.
Email: [email protected]
Youth Harvest Foundation Ghana