How Right are the NDC to Threaten the EC and Ghana with a Rain ofFire and Brimstones over Compilation of a New Voter Register?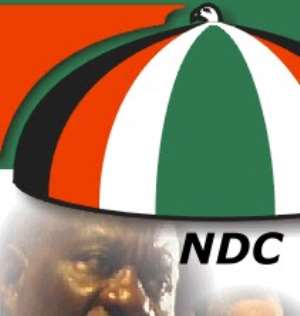 The Electoral Commission to the best of my knowledge is an independent entity empowered by the nation's constitution to formulate regulations to help her conduct free and fair, credible and transparent elections for the country. Is it right?
If the above is true, then I see no reason why the NDC as a party of people who think they are born to rule because their rulership is cast in stone and guarded by violence, are allowed unfettered freedom to do whatever it takes to obstruct the EC from performing their legal duties. Any NDC agent or assign from Johnson Asiedu Nketiah, their General Secretary, through to Akando, Fuseini (MP), Kwesi Pratt Jnr etc., is so emboldened to threaten the EC and the country with chaos or civil war should the EC perform their duty of compiling a new voter register for election 2020.
I see the NDC as desperate for power. They are not making any iota of sense in their conduct which I find very irresponsible and insane. They must bear in mind this popular Akan proverb, "Se wo pam ohufo a, wo to ne barima" In English it means, "If you chase a coward, you end up facing his fighting strengthen"
The NDC right from their leader, former President John Dramani Mahama, to their little members who cannot exercise their mental faculties to decide for themselves but have to be influenced, are all over the public places and the airwaves threatening there will be chaos should the EC embark on registering Ghanaians afresh for the compilation of a new voter roll for election 2020.
Why are the law enforcement agents not dealing head-on with these little-minds who as corrupt, ignorant, incompetent and uncivilized as they are, do assume that their NDC party must have the permanent right to rule Ghana hence seeing any genuine method of ensuring fair and free elections as going against their interests so they had better prevent such a process?
How will compiling a new voter register not bring about free and fair elections but the clearly bloated current voter register does? I am yet to be convinced by the arguments so far made by the NDC against the compilation of a new voter register. They are not making any sense to me at all.
I shall blame the sluggishness of the judicial system to trying cases for the recent spate of threats by members of the NDC against the EC and the nation. If cases were tried speedily with offenders convicted and jailed or fined, there won't be this level of spate of threats of all sorts against the EC and the nation.
Since April or June 2019, the NDC National Chairman, Samuel Ofosu Ampofo, doubling as an Elder at the Church of Pentecost, is on trial for plotting to unleash arson, murder, kidnapping, insults, etc., on the nation and certain personalities yet, the case keeps getting postponed for what amounts to the usual display of unprofessionalism or tactical call for inducement by those trying the case. If I were wrong, then someone must please tell me why the case keeps deferred to give the false green light to many in the NDC who subscribe to Samuel Ofosu Ampofo's evil ideas to plan more evil and speak same as their idol, thinking they can get away with it.
The law enforcement agents must be seen to be on top of their job. The current rate of threats against the EC and the nation by some rogue elements within the NDC must be enough to put the security agents in the country on their mettle to prevent the devils from executing their deadly agenda. Don't wait for them to cause the chaos they plan to before they are arrested and arraigned for it is said, "a stitch in time saves nine".
Rockson Adofo
Tuesday, 2 June 2020