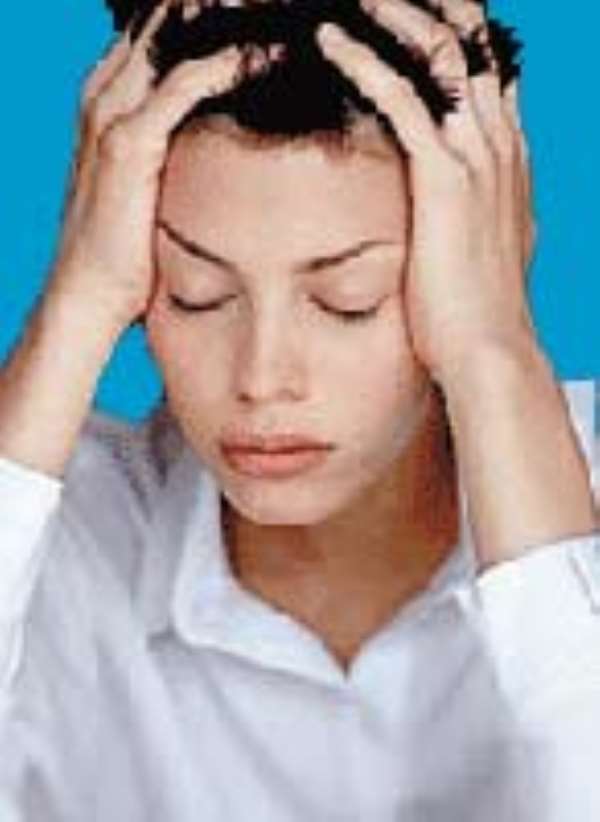 exercise.
Study conducted by scientists at the Emory University in Atlanta, Georgia, reveals that high levels of the hormone cortisol, which is linked to stress, can make women infertile.
Sarah Berga from the university studied 16 women in their 20s and 30s. They were of normal weight but had not had a period for six months, reported the online edition of Daily Mail.
She found that they had high levels of cortisol. Those with high levels of this hormone stop ovulating and are therefore unable to conceive.
Women with hectic jobs face the highest risk, and are often in denial about the stress in their lives, the researchers said.
Eight of the women were given cognitive behavioural therapy while no treatment was given to the rest.
The therapy was designed to give women a better sense of perspective and improved self-worth to help cut stress levels.
Twenty weeks later, the researchers found 80 per cent of those given therapy had started ovulating again compared to 25 per cent in the other group. Two months later, two women became pregnant.
According to Berga, although the study involved women whose monthly cycle had stopped, the findings could also apply to others who have fertility problems that are harder to discover because they still menstruate.
"It is quite possible that there are many individuals who could benefit from stress reduction in terms of infertility therapies," she said.
One infertility clinic found that pregnancy rates soared when patients were visited after treatment by a comedian who cracked jokes and performed magic tricks.
The doctor behind the approach said that it showed that humour can cut stress levels and boost the chances of success.