NDC Calls For Probe Into COVID-19 Expenses Premature, Ill-motivated – Hadzide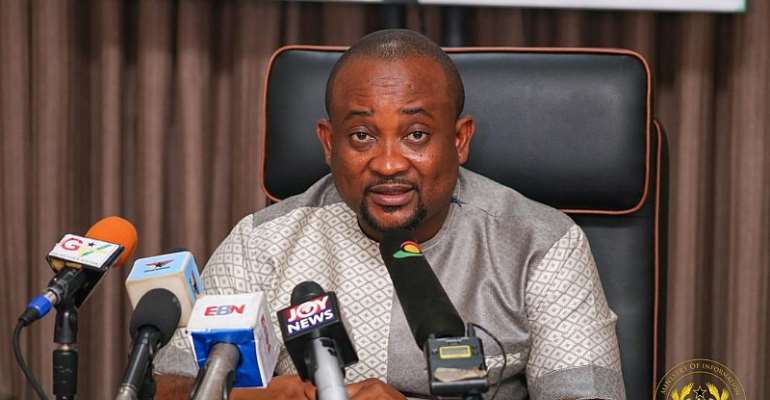 A Deputy Information Minister, Pius Enam Hadzide says it is early days yet for the opposition National Democratic Congress (NDC) to be demanding an audit service inquiry into the government's spending on the fight against COVID-19.
According to him, initiatives under the Coronavirus Alleviation Programme (CAP) have not come under their logical conclusion for any proper accounts to be made.
Speaking on Eyewitness News, Mr. Hadidze stated that, the request from the NDC is ill-motivated.
"I believe that the NDC minority appears to be in an indecent way and I find their request premature and ill-motivated. The fact that they are misdirecting their so-called request will be enough justification for my position that, if the NDC honestly and truthfully wants the Auditor to look into this matter, the way to the Auditor-General is not by way of a press conference. They would have notified the Auditor-General in a proper manner but they didn't do that. The motive is to give a dog a bad name and hang it because they are worried that the people of Ghana have come to the conclusion that, the President's response and management of COVID-19 are excellent such that, it will become an issue for election 2020," he said.
Hadzide continued by saying that, the government will at the appropriate time respond to the questions raised by the NDC when all the plans under the CAP have successfully been rolled out.
"The confused and ill-motivated press conference by the NDC will be properly responded to. I will appreciate these matters, preliminary because if its a matter that is prepared, the proper time for real accountability will be on us. This is a government that is opened and accountable and does not hide from the people of Ghana but approaches them with the right processes. So for me, CAP is a package but what our colleagues in the NDC are inviting us to do is to lift specific items in the package and deal with them because, in their view, work is completed on that matter. But are we sure work is completed? There is a structured approach for accounting for public money. So assuming that there is lockdown next week, are we going to come back and account for that money?"
---citinewsroom