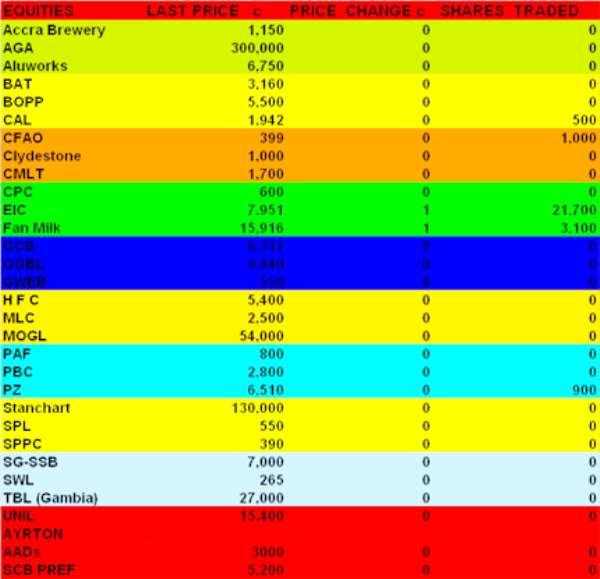 Total Shares Traded - 27, 200
Volume of trade at the Ghana Stock Exchange in Accra yesterday saw only five companies having their shares being traded in.
In all, five companies had their shares traded in with the bulk of trade coming from Enterprise Insurance.
Total volume of shares stood at 27,200 with Enterprise Insurance and Fan Milk Ltd gaining ¢1 each.
The GSE All Share Index closed the second day of trading at 4,846.60 points. The change year to date stood at 1.63 per cent. Trading Date Was June 20, 2006.