Hot Audio:Tafo-Pankrono MCE Accused Of Diverting Covid-19 Food Items, Sold To Market Women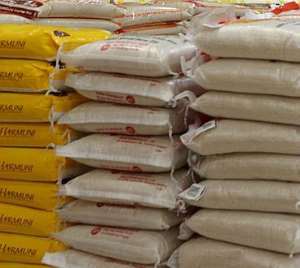 Some residents of Tafo-Pankrono in the Ashanti Region have accused their Municipal Chief Executive, Hon. Fred Owusu Obeng, of diverting food items meant for the vulnerable in the Municipality.
The food items were received from government for onward distribution to vulnerable people during the lockdown.
The residents alleged that the covid-19 food items were not only diverted by the MCE, but sold them at a cheaper price to market women.
A close source on condition of anonymity revealed that, the MCE hid 100 crates of eggs and later ask one Charles who is also a government appointee in the assembly and a close friend to the MCE to sell them but was caught by some assembly members and residents in the Municipality.
A crate of eggs which was supposed to be sold at Gh¢20.00 was sold at Gh¢10.00 to the market women at Tafo market.
The price, however, created confusion between the traders in the market and the assembly after the traders realised that, the cheaper price of the eggs were highly patronised whiles the angry egg sellers at the market complain that their business is collapsing.
The source also disclosed that, bags of rice, boxes of cooking oils, and boxes of sardines were diverted to the MCE's house where he later decided to dash some to the assembly members after he was caught so that, they can cover him up.
The Presiding Member for Tafo Municipal Assembly Hon Richard Appiah has confirmed the issue when speaking on Silver FM's Omanbapa morning after the FM's senior reporter Akwadaa Nyame aired the story.
Listen to audio below:
--- politicsafrik