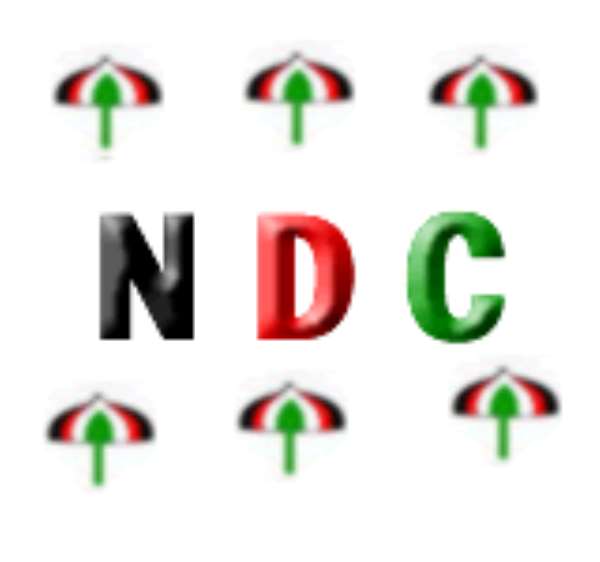 NDC logo
Close to 200 delegates from the Greater Accra branch of the National Democratic Congress gathered at the Teacher's Hall in Accra to listen to the message of Mr Eddie Annan, the business magnate who wants to be the President of Ghana.
For most of the delegates, it was an opportunity to evaluate the message and personality of Mr Annan in relation to his declared intention of becoming the flagbearer of the NDC in the 2008 elections.
Aides of Mr Annan also arranged the meeting as part of the effort to popularize their candidate and to show that he is a winner.
Delegates asked pertinent questions relating to Mr Annan's friendship with Professor J.E.A Mills, the party's presidential candidate in the 2004 elections, the role of Mr and Mrs Rawlings in the NDC and how to mobilize resources for the party's campaign.
While admitting that Professor Mills is his friend, Mr Annan said that the contest for leadership in the NDC could not undermine the friendship.
He said the current developments in the party clearly pointed to the blowing of a wind of democracy through its structures.
He said he was optimistic about receiving the nod of the NDC congress scheduled for December but if he lost, he would still continue to offer assistance to the party and whoever was elected as the presidential candidate.
On the role of Mr and Mrs Rawlings, he said they would continue to be important players in the affairs of the party to which they have contributed so much.
He told the delegates he contributed significantly to the Mills For President campaign and that if he is chosen as the party's presidential candidate, he would mobilize substantial resources to prosecute the party's agenda.
Mr Annan's team is planning a similar exercise for the Ashanti Region.
He has already visited the Northern, Upper East, Volta, Central and Western regions.