A Virus Lived And Dwelled Among Men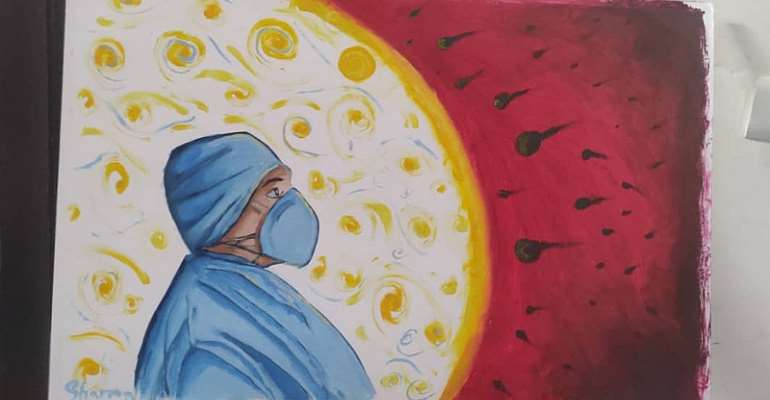 "I lost my mum to COVID-19, I saw her gasping for breath on a lonely bed I could only see but not get close to. I wish I had the chance to hear what her last words were, or perhaps see how her last breath pushed her chest up and finally settled not to rise again."
A story of this kind would have carried doleful spites against the virus. It would have received comments of crying emojis and gloomy condolence.
This was the atmosphere on most social media platforms these past few weeks. It is obvious that the reception for feeling pity for Covid-19 positive and deceased victims is gradually losing its strength.
Between the period where a single death scared the hell out of people till this point where lives lost are represented by numbers, helping analysis on charts and curves, people have built an immunity to getting scared. How else would people be packed in pools, on beaches, on the streets, and those who are not part of this assembly wishing they were?
The theories surrounding this virus are enough to fill out thousands of sheets. From the spiritual theories to the fiction surrounding its origin and purpose. Wherever truth is, I guess it could be hiding among these fallacies.
One blow thrown by the virus was definitely directed at religion. I can only imagine what those expensive spiritual creams, water, and oil was healing and protecting their users from. You should have seen how my face beamed up when I saw a fetish priest wearing a nose mask the other time.
Again, traditions and practices that were sacred and hailed as though they were divine and could not be avoided have submitted to the desire of the virus.
Probably Obama was not wrong to say the virus has exposed those we thought were in control. I mean, doctors are dying and pharmacists are out of ideas. "Protect yourself"; by far their best advice sounds like something years of medical school did not teach. Social logical constructs have been defeated too. Someone quizzed the other time whoever thought it would be rather illegal to enter a banking hall without a mask and appropriate if your face was well covered?
To a large extent, I am not happy with the extreme devastation the Corona Virus has done in the world. However, we can't help but learn from it because it has already taken so much. To those who believed the bible was a storybook and that other historical event that has been passed down is all fiction, see someone from the future arguing with the strength of your doubts about the past that this; a virus that has shaken the foundations of everything the world has, killed millions of people and continue to scare the future is a myth.