Banning Salvage Cars Would Hurt Than Help Us In The Future — UCC Lecturer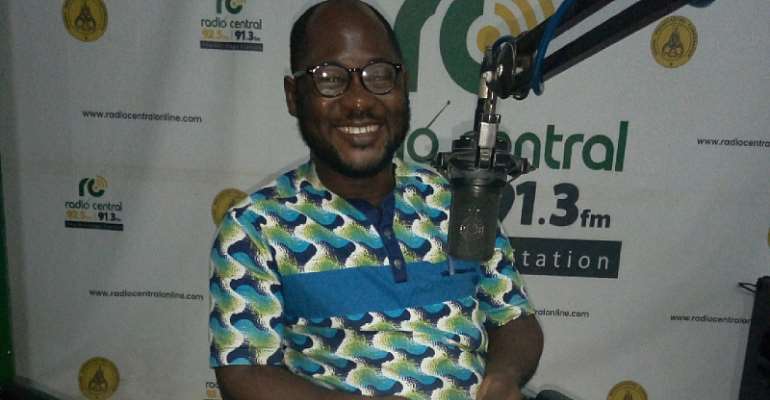 A Senior Lecturer and Head, Department of Business and Social Sciences Education, Dr. Tufuor Kwarteng of the University of Cape Coast has asserted that the executive order going to enforce the ban on the importation of salvage cars would harm us than do us good.
He continued that the implementation of this law would make cars very expensive and out of the reach of the average Ghanaian as the implementation takes effect.
"The establishment of car assembling plants in Ghana would be a positive image building activity but the negative effects with the implementation of this law would outweigh it," he stated.
He was speaking to D. C. Kwame Kwakye on GBC Radio Central's weekend morning show dubbed "Wonfrɛ Yie" today Saturday, 30th May, 2020.
Seeking his general view on the ban on the importation of salvage cars in Ghana come September 2020, Dr. Tufuor Kwarteng said every country must assess it's citizens based on demographics, business, capacity and other relevant factors before any law such as this is passed and implemented.
"It appears that government is under some pressure to implement the law which seeks to benefit foreign companies at the expense of indigenous," he opined.
He further explained that the assembly plants of some automotive companies coming to Ghana was good but "the cars being manufactured may not be competitive on the Ghanaian market and as such something needs to be done."
He further averred that government ought to have analyzed the situation carefully before enacting the law. "Salvage cars could be a car with a broken tail light, or mangled bonnet or fender and when such cars are repaired, they become good as new".
When asked whether only salvaged cars are being barred from being imported into Ghana, the Senior Lecturer explained that not all imported second hand cars are salvage cars.
According to him, some have clean titles without any dent and are not considered part but such vehicles that are above 10 years cannot be imported after September.
"Salvage cars are not necessarily damaged cars because most of them that are imported into our country have very minimal defects. We cannot look at the interest of foreigners at the expense of indigenes. That isn't right and government should re-look at the law and its implementation," he stressed.
Dr. Tufuor Kwarteng quizzed, "why are we pushing others out of business and promoting those of foreign nationals"?
He continued "we should allow salvage cars to come into the system while the car assembling companies also produce and sell their brand new cars. Those who want to buy brand new cars can go ahead and do so while those who want salvage cars can also do same as well. It is a matter of choice."
Touching on issues of employment in relation to the automatic industry, he claimed that, "these assembling plants cannot employ a lot of people as being speculated because the assembling plants are more automated and as such very few persons would get employment".
He added, "The policy may affect garages, clearing agents, auto artisan, straighteners and welders, spare parts dealers going forward and law needs to be looked at again. Don't you think it is worth talking about the depression associated with unemployment this law brings? This has the capacity of increasing social vices like spousal and child abuse, and robbery."
Explaining further on which cars can be imported into Ghana, he said cars that have no problem and are clean "are very expensive and beyond the reach of the average persons".
The UCC Senior Lecturer gave an analogy that, "if your mother runs a domestic kitchen in your village and the authorities of your village decide that your mother's kitchen should demolished to make way for a modern restaurant (from which you cannot buy and eat) to heighten the image of the village, should the establishment of the new restaurant result in your mother closing down her domestics kitchen? Or they should run side by side?"
According to him, the food that would be sold in the modern restaurant cannot be afforded by the majority of the village inhabitants and as such the two food producing sources should run.
Dr. Tufuor Kwarteng further added that "the number of second hand car dealers in the USA outweighs that of brand new car dealers. If that is the case in such a developed country, why would we be seen to be curtailing our own".
He emphasised, "Think about transportation in the country in the wake of the troubling effects of this law. It would eventually decrease the quality of life of the average Ghanaian because intra-city transportation would be a problem with time. In concluding the discussion, he said the loss of revenue to government is estimated to be GHS800 million and we need more money for development and also to fight Covid-19. One normal Toyota Corolla is cleared at GHS15,000.00 so I wonder why government is in a hurry to implement a law that would cut us from this revenue source".