On The 57th African Day: Hats Off To Sudan's (Unattended) Roles In Supporting African Liberation Struggle (1)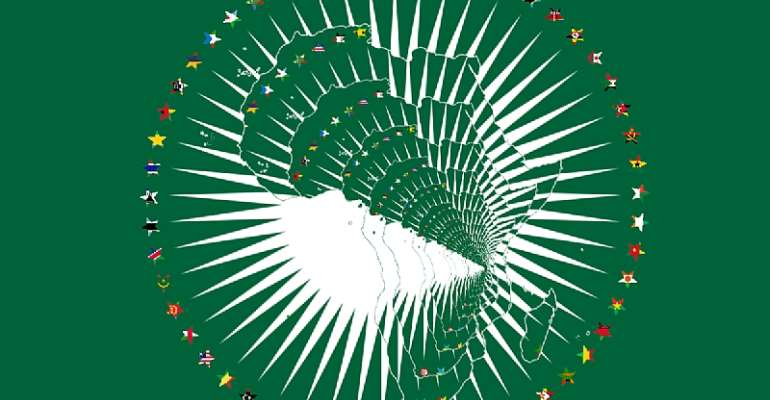 An American media company once went to interview Nelson Mandela, shortly after his famous and worldly celebrated release in 1991, in order to feature and document some major events and milestones in his long journey of struggle, whether in South Africa, Ethiopia, Mozambique or elsewhere.
Mandela to the very surprise of his interlocutors advised the team to start their said documentary in Sudan, where - according to him - his primary struggle (armed struggle) has actually begun.
Obviously, Nelson Mandela's remarks did not arise from a vacuum, it was otherwise, in recognition and appreciation of Sudan's (widely aggrieved and underestimated) contributions, in support of their cause and struggle; indeed, Mandela had a lot of epics of heroism to share with his interlocutors in this regard.
The African leader must have told them, how when the siege and surveillance of the apartheid-regime got intensified against his fellow freedom militants, and how when he himself, was on the run from Apartheid government, Sudan had courageously issued him with a Sudanese diplomatic passport, upon his arrival in Khartoum, on that clandestine but milestone trip on 19 June 1962.
That very travel document that his home country denied him before, made it possible for Mandela, to travel later across Africa and abroad during his campaign to drum up support for the ANC's armed struggle. As a matter of fact, the importance of Khartoum's visit lies in the fact that it has marked a big shift of the ANC's struggle, from peaceful to armed struggle.
In Khartoum, Mandela and his companions conducted extensive talks with senior officials, headed by President Lieutenant General Ibrahim Abboud. In his book " the long Walk to freedom " Mandala comments on that meeting by saying : "We had talked to General Abboud as if we were talking to a senior leader at The African National Congress (ANC), the financial assistance he provided us with, was the first of its kind received from an African country"
There should be no mistake, Sudan's positions towards African liberation movements, were mainly characterized and shaped by courageous initiatives; For instance, in interaction with the African call to boycott the apartheid regime in South Africa and its immediate supporters and benefactors: Sudan come forth and made it public, in the 1964 session of the African Summit in Addis Ababa, its firm commitment to close down its air space and sea shores, to block air and sea navigation to and from the Apartheid South Africa; to that effect Sudan actually prevented the British Airways from overflying, landing or refueling at Khartoum Airport.
On the other hand, when the minority white regime decided to subjugate Rhodesia to its rule, Sudan not only initiated its direct support to the organization (SWAPO) as the legitimate and sole representative of the Namibian people, but went further to offer its members military training and educational opportunities at Khartoum University and other higher education institutions, besides, they were further offered Sudanese travel documents and travel tickets from Dar es Salaam Khartoum, which was at that time, an important stop for (SWAPO) to communicate their cause to the outside world.
Sudan's support took different facets; including hosting on its soil, hundreds of freedom fighters, preparing them militarily, for the awaited national tasks in their respective countries. That's why, it wasn't at all surprising, for Khartoum of sixties and seventies, to turn into an important hub for many youth of the national liberation movements in Africa, including but not limited to, Hastings Kamuzu Banda, Robert Mogabe, Kenneth Kaunda, Tom Moboya, Milton Obote, Julius Nyerere. Everything suggested that these visits were conducted with the full sponsorship and coordination of the various State organs in Khartoum.
Perhaps one of the prominent figures, who highlighted Sudan's role with utmost gratefulness, was the late Angolan President Augustino Neto, who led the Popular Movement for the Liberation of Angola, in its war for independence. President Augustino Neto in his speech before the African Summit held in Khartoum in 1978, reviewing Sudan's role in their long struggle against the Portuguese colonizers said ''I do not need to be reminded of Sudan's assistance to the liberation movement fighters in Angola and other African countries, it suffices to say that all members of the army staff who now rule in Angola, have received their respective training in the Sudanese Military College''.
By the same token, the god-father of Mozambican liberation movements, Marcelino dos Santos, visited Sudan several times during the period 1968-1971, to coordinate the Sudanese aid to their revolutionary movements, which included logistical, material and military training. His successor on the other hand, Joaquim Alberto Chissano, the politician who served as the second President of Mozambique, from 1986 to 2005, sent a cable to the government of Sudan via its embassy in Dar-El-Salam in July 1907, expressing his gratitude for the support his movement had received from Sudan, in the form of military supplies and uniform.
Likewise, the then Nigerian President General Yakubu Gowon Jacob Kawn expressed his gratitude to the Government and people of the Sudan for supplying his country with two military jet fighters to help in resisting and combating the separatist's fighters in Biafra region, maintaining the unity and territorial integrity of Nigeria.
Similarly, during the African Summit in Algeria in July 1967, Sudan came coming forward with some practical steps to strengthen the armed struggle in Africa, the most notable among which, was sending military experts to the liberated areas, controlled by the fighters of the African liberation movements in Rhodesia and elsewhere. Sudan followed words by deeds; photocopies of documents proving Sudan's financial contribution to the ANC, as well as shipments of arms and ammunition are still available. These military supplies were passed via Dar el Salam in Tanzania to fighters not only in South Africa; but also, in Angola and Mozambique, Zimbabwe and South West Africa.
Interestingly, within the umbrella of the Sudanese military support to Namibia's freedom fighters and upon their request, Sudan has further supplied them with a number of donkeys for ferrying military supplies, ammunition and the likes. Sincere thanks, should be accorded to the important contribution of Sudanese veterinary doctors at that time, who managed to surgically remove the vocal cords of these animals, fearing that their voices could unexpectedly otherwise, jeopardize the very confidentiality of these operations.