Finally All Set For New Roll (1)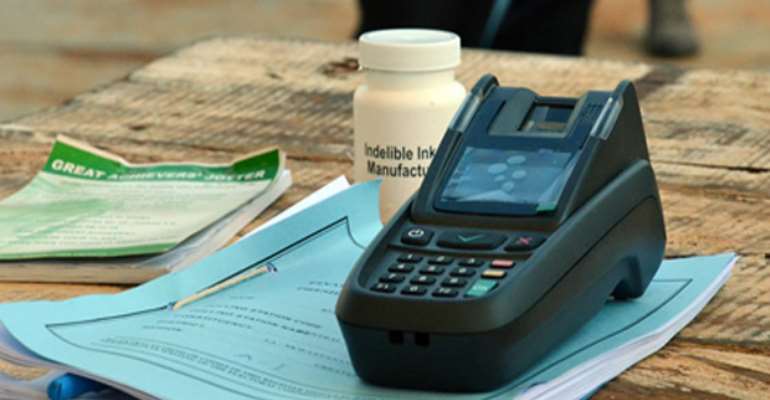 Last Wednesday's Inter-Party Advisory Committee (IPAC) meeting held under the aegis of the Electoral Commission (EC) was significant and auspicious. Coming a little under a month before the commencement of the compilation of a necessary voters' roll in the country, it showcased the preparedness of the election management body to deliver on its mandate.
Political party representatives, development partners and a cross section of civil society organizations which honoured the invitation left the meeting venue sufficiently briefed about the readiness of the EC to register eligible Ghanaians for the new register.
With many Ghanaians attaining the voting age, coupled with the need to discard a contaminant-laden voters' roll festooned around our necks and the need to be abreast of modern trends, among others, abandoning the project for a new roll cannot be an option.
It is a matter of joy that as we advanced gradually in election management from the opaque ballot boxes to photo affixed voters' register, we are now about to enter a new age of modern IT-driven Voter Management System under which an EC commissioner cannot do illegal transfer of data on the blind side of other officials of the commission and 500,000 ghost names cannot find their way onto the voters' register overnight.
When the registration is over, Ghanaians would be able to have an accurate number of voters in this country and deride the so-called World Bank concept which has been used over the years to cheat during polls.
No longer shall we be bedeviled by a punishing and grueling election petition because the grey areas and queries would not rear their heads and spoil the broth of elections.
For those who rattled sabres in a useless bid to thwart the efforts of the EC to perform its constitutionally mandated assignment should have realized by now that their noisy public outbursts have failed and Ghana is moving forward.
We wish to congratulate the EC on the journey so far. Even as the NDC planned evil and wondered what the EC could be doing towards the 2020 polls, the disclosures from the election management body should tell them that Jean Mensa and her team have always been on the front foot.
The attributes of perseverance, stoicism and bravado exuded by the EC even as those who do not wish it well persist with their Machiavellian machinations have accounted for the milestone recorded by the commission. If the project was intended to cow the EC into submission same has failed and reduced it to a laughing stock.
The instant delivery of the voters' identification card to applicants during the registration exercise is something we wait to see implemented.
We know that the announced instant delivery is one of the advantages of the modern Voter Management Systems very much hated by the NDC. We shall return.