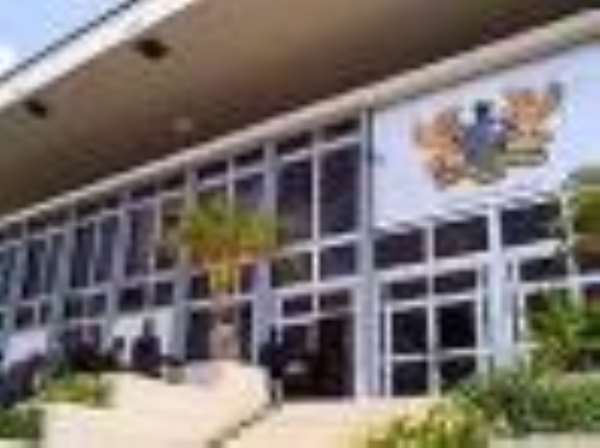 Paliament House
The government has been cautioned against contracting more loans in order not to increase its debt stock.
The warning came from the MP for Jomoro, Lee Ocran, who was contributing to a debate in Parliament to approve a loan facility.
He said even though Ghana has received some debt relief, the situation could worsen again judging from the rate at which loans are being contracted now.
The debate was to approve a credit agreement between Ghana and the International Development Association for 140 million dollars to finance the fourth poverty reduction programme.
According to Mr. Lee Ocran efforts must be made to live within the debt relief bracket.
He said, "we come here every week to approve new loans, the speed at which we cannot comprehend.
I would have spoken against this loan but for the fact that they are to solve certain problems in the vital sectors of the economy."
"We cannot have debt relief and then we of the present generation who are better seekers for debt relief are accumulating debt 10 years ahead.
We come here approving 10 years for the generation to come also to go and ask for debt relief", he added.