If Hawa Koomson Has No Project, How Come Subin MP Does? – JB Danquah Asks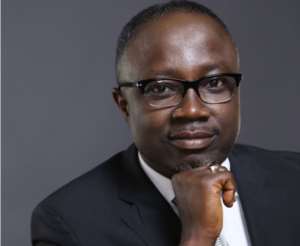 Joseph Boakye Danquah has questioned attempts by the Member of Parliament for Subin Constituency, Eugene Boakye Antwi to take full credit for projects he knows absolutely nothing about in the constituency.
He said the MP's lack of proper understanding of governance is the reason for his continuous effort at disparaging the central government for his parochial political interest at the slightest opportunity he gets.
"It is obvious that Eugene does not understand his job as the people's representative. If he did, he would under no circumstance belittle his own political party and government for his selfish gains by taking credit for projects he knows nothing about," the NP parliamentary aspirant asserted.
JB Danquah, who is also the Chairman of NPP Minnesota Chapter, USA, said these when reacting to claims by Eugene Boakye Antwi on Wontumi FM that the Ministry of Special Initiative, headed by Hawa Koomson has not undertaken a single project in the country.
The MP, who is also the Deputy Minister for Works and Housing, is reported to have said he engineered all ongoing projects in the constituency, including the construction of public toilets and provision of other social amenities.
But further checks have revealed that the projects he referred to on Wontumi FM as being his achievements were being undertaken by the Ministry of Special Initiative.
The development has since angered some residents of Subin who have called on the party leadership in the region to penalize the MP for his constant attempt to belittle the Akufo-Addo administration.
Some have warned of dire consequences for the party in the general elections in the constituency if the MP's utterances and actions go unchecked.
According to JB Danquah, it is politically immature and complete mischief for anybody to denigrate the party he represents in parliament just to look good in the eyes of his constituents.
"I am daring Eugene Boakye Antwi to tell us what he has been able to do for the good people of Subin since assuming office and stop hiding behind projects undertaken by the central government," JB Danquah added.