The EC Must Rather Think Of Limited Registration For Tranquility – EGS Jabs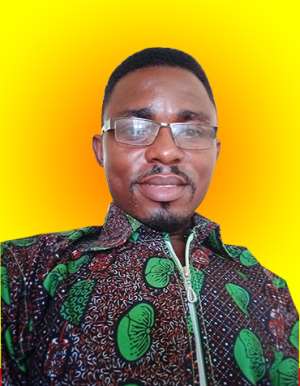 The President of Educate Ghana Summit (EGS) is of the view that the Electoral Commission of Ghana should plan of limited registration to get citizens who have turned 18 years old registered and forget about the new Register for the absence of disturbance; peacefulness.
The cause of this call is just simple, many young Ghanaians have turned 18 years old this year and the constitution of the Republic of Ghana
Chapter seven, Representation of the people talk about the right to vote. Act 42 unequivocally spells out that, every citizen of Ghana upon attainment of eighteen years of age or above and of sound mind has the right to vote and is entitled to be registered as a voter for the purposes of public elections and referenda.
The new voters' register idea is basically good for nothing because, the EC did limited registration last year and accepted it before we voted for the current Unit Committee and Assembly members. These people too are very important because, they approve MMDCES and champion development in the country. If the So called rotten list is credible enough to elect unit committee and Assembly members then it is equally credible enough to elect parliamentarians and the president of our solemn state.
Considering the following flashpoints; the COVID-19 cases is too detrimental to the lives of my fellow Ghanaians. Also, the timeframe for registration and exhibition exercises, it won't help in any way.
The use of passport and GH Card is a way to disenfranchise citizens since a lot of people weren't captured. Asking people to certify a fellow before he/she is registered clearly defines optimization of hypocrisy.
Therefore, Educate Ghana Summit (EGS), as a matter of fact, is advising the EC to let sleeping dogs lie and rather concentrate on adding the new citizens instead. This will ensure peace and stability. It is absolute waste of money and introduction of chaos in the country. Peace council must wake up.
Candidly speaking, Ghana has politicians but not leaders. However, I am advising them to shift from the EC issues and focus on good governance. That's our expectations as citizens. The fact is that, both NDC and NPP are the problems of this peaceful country. Let's think and behave as patriotic leaders with a positive attitude not V8 drivers.
I am a citizen of Ghana but not a spectator. Ghana first.
Signed
Boadi William
President of EGS, Educationist and Motivational Speaker.
+233541935106.
EGS...We Educate The Nation.
Source: Thepressradio.com