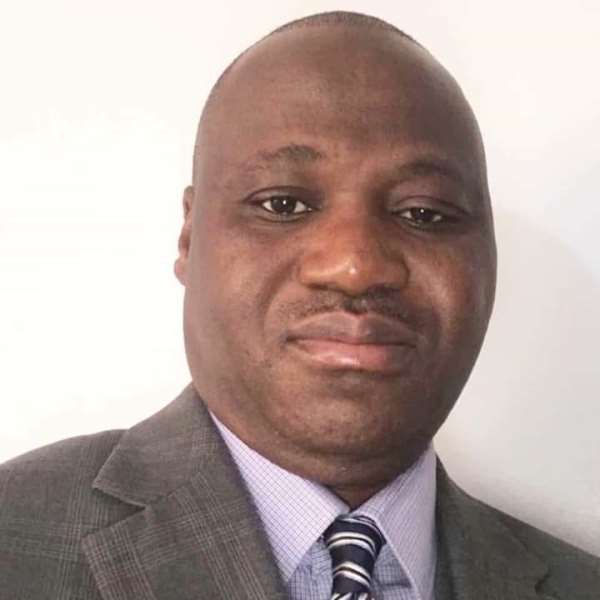 "The inter-party conflict over the ideal register for the December 2020 elections has intensified the political polarization of the nation and driving it toward potential electoral violence and constitutional crisis" and disclosed that "if this trend continues, it could cause the breakdown of multiparty democracy in the Fourth Republic."(Dr Kwesi Jonah, IDEG).
Let's pray and hope the above observation and warning issued by Dr Kwesi Jonah, my first year political science lecturer at University of Ghana will not incur the wrath of the government and security agencies, as it is the case with Senior Comrade Major Rtd Boakye Gyan.
Honestly, I don't think there is any difference between what Major (Rtd) Boakye Gyan said which led to his residence being raided by the security agencies and his arrest, to Dr Kwesi Jonah's observations as stated above.
The only difference is that the former spoke from a military intelligence background and the latter is speaking from a political science background, but observations and comments by experts from both backgrounds are indispensable in our quest to deepen and consolidate multi-party democracy, rule of law and constitutional rule in Ghana.
We cannot have a selective freedom of speech in a multi- party democracy. Hon. Ursula Owusu's so-called "Owners of Ghana" comments poses serious threats to our national unity, cohesion, stability and peace than Major Boakye Gyan's useful and unharmful comments.
But neither the Minister nor the government has issued any apology to the peace loving Ghanaian people, let alone the security agencies raiding her residence for her arrest. Is it because she comes from the "Owners of Ghana" ethnic group?
The civil society and well-meaning Ghanaians must appeal to President Akuffo-Addo led government to stop intimidating Ghanaians for expressing their views, as the curtailment of freedom of speech and press freedom in a multi- party democracy is not a hallmark of a government headed by a champion of rule of law and Human Rights Lawyer.
Thanks
Alhaji Alhassan Mbalba
Chairman
NDC- UK/Ireland Chapter