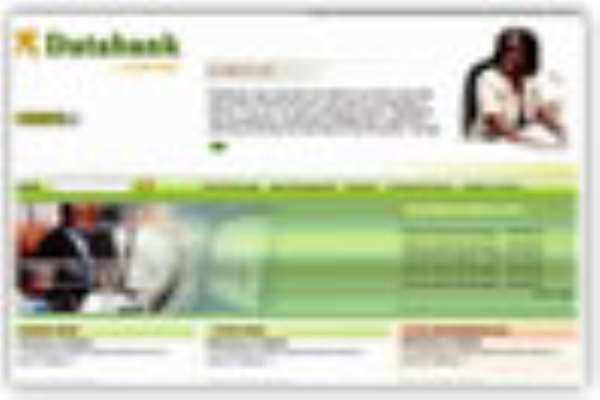 Databank Financial Services
Finance and economic journalists must be cautious of their reporting since inaccurate information on financial markets and investments could impact negatively on corporate performance.

Reverend Daniel Ogbarmey Tetteh, Associate Director and Head of Databank Research and Information Limited, who gave the advice yesterday, said most investors relied on media information for investments and as such any misinterpretation of facts and figures could lead to capital flight.
Rev Tetteh was speaking at a workshop organised by Databank, in collaboration with the Ghana Institute of Journalism team of Student in Free Enterprise (SIFE) to equip students with the necessary tools and skills to accurately report on business and economics.
The workshop exposed students to topics such as Overview on Financial Markets and Investments, Investment Options for Investors, Stock Markets/Exchanges, Grasping the Economy and Databank Investment Advice.
Rev Tetteh noted that it was unfortunate that most journalists were not interested to report on finance, although it remained a core area in the economy. He said Databank, therefore, considered it a responsibility to help to improve financial literacy. It has also initiated the Databank University Economic School to educate tertiary students on the financial market.
He attributed low literacy levels on finance and investment to the education curriculum in most tertiary institutions, which he said, was not multi-disciplinary.
Rev Tetteh said Databank hoped to develop a curriculum for journalists, who were already on the field, to sharpen their skills to enable them to contribute to the development of discipline.
Mr Samuel Darko, President for SIFE-GIJ, said the workshop was organised to identify challenges and common mistakes that journalists made in their reportage. He said SIFE was made up of students in Universities and Colleges in over 46 countries worldwide that applied and implemented skills on principles to equip them on entrepreneurship.
Ms Doris Yaa Aggrey, Research Analyst for Databank, urged journalists to frequently read financial journals and other books to enhance their knowledge.