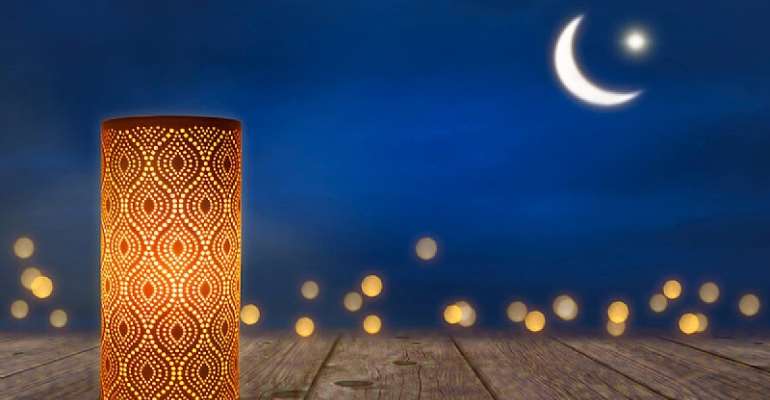 In the wake of COVID-19 pandemic, a catastrophe that has hit the world so hard that it left humanity in a state of whimsicality, we have seen strange things happen, a lot of which have never been carved in history before. Consequently, these strange things have birthed an abrupt change in our way of life, causing us to resort to living a life we have never dreamt of. If nothing at all, this alone personifies the premonition that "we are not in normal times".
Yes, we are not in normal times because the normality of life has assumed a second look – in a manner that is quite unpropitious, yet remains the only option. When COVID-19 decided to affect the lives of people, it did it completely devoid of racism. It affected – and is still affecting – almost all countries and its people, regardless of whether the country and its people are held superior to others or not. Everybody has tasted the acrimony of COVID-19, and the Muslim world [one which I'm a member] is no exception.
COVID-19, after having denied Muslims the freedom to observe our five daily obligatory prayers and the Friday Congregational prayer [referred to as Salatul-Jum'a in the Arabic parlance] in our mosques, extended its effect into Ramadan, the holiest month on the Islamic calendar. In a way to prevent the further spread of the disease, Muslims around the globe have had to adapt to a rather unfortunate way of life in the 2020 Ramadan – some of which come:
Ramadan is a month of intensive worship. The rate of worship in Ramadan always heightens, as the month promises to be filled with abundant blessings. As a norm, when the Ramadan crescent is sighted, Muslims usher themselves into a realm of intensive worship encompassing, inter alia, Congregational night prayers, fasting and charity. It is also a month in which the rich extend their hands of generosity to the poor and the needy. This year's Ramadan, however, took a new look.
First, given the fact that COVID-19 is contagious, and can easily spread when people are crowded, government placed a ban on social gathering to reduce the spread and hopefully terminate the chain of transmission. Muslims, in line with this directive by government, ruled out Congregational prayers in this year's Ramadan. Everybody was asked to pray home. So, unlike in bygone years when mosques were filled in their numbers with believers supplicating to Allah in the holy month, this year, they were left empty. This has made a lot of Muslims [myself included] miss the ineffable feeling that comes with praying in groups for two fortnights.
Secondly, for the same reason of adhering to the ban on social gathering, Ramadan Qur'anic Tafseer, a usual lecture where experts in the field of the Quran explain the Quran to believers when the holy month stands, was not held as has always been. As opposed to its natural form where people assemble in various mosques to observe and listens to Tafseer, this year, it was held virtually, such that the experts where streamed live on several social media platforms for the consumption of the believers.
Like had been mentioned early on, most well-to-do folks often take advantage of the holy month to lend a helping hand to the poor and needy folks in the community, by means of providing them with consumables that will sustain them for the twenty-nine or thirty days of fast. Although this routine had continued this year, it has not been like in the erstwhile years.
Aside the spiritual benefits that the holy month of Ramadan comes with, it also brings a lot of economic merits. Individuals engaged in the businesses often experience a surge in sales when Ramadan comes. The case, however, is different this year. For example, sellers of foodstuffs have experienced a decrease in sales, this year.
The case of individuals who trade in buying and selling of cloths is even murkier. Anytime the end of Ramadan approaches, Muslims, in preparation for Eid, often buy apparels to be worn on the day of Eid, as it is a day of feast and merrymaking . This year, because there is not going to be a Congregational Eid, people feel reluctant to buy apparels because they have nowhere to go to showcase the beauty of the dresses they may have worn. This has affected the sales of cloth-traders In the same sense, tailors and seamstresses have also been greatly affected.
The effect of COVID-19 on barbering and hairdressing businesses cannot be overemphasised. About two days to the end of Ramadan, barbers make a lot of money, as gents troop in their numbers to have theirs hairs styled-up for the occasion of Eid. Ladies, on the other hand, fill up salons to get their hair beautifully done for them. This is a usual routine that characterises the end of Ramadan. This year, the case is vastly different as several barbering shops and salons have few or no people to style up their hairs.
In fact, this year's Ramadan has been challenging and arduous. Thanks to COVID-19 pandemic.
Even in these trying times, we, Muslims, have exhibited steadfastness and have been engrossed in our worship to Allah. We have journeyed through four weeks of intensive worship, amid COVID-19 pandemic and voila, Eid-ul Fitr is here. Indeed, we deserve some appellations for having been able to successfully cope with COVID-19 in Ramadan.
As we bid farewell to 2020 Ramadan and swing into the mood of merrymaking today, it is important we note that the fact that there is not going to be a Congregational Eid prayer and all activities of feast that come with Eid should not steal out joy. As we celebrate this glorious day in our various homes, let us create happiness for ourselves. This, too, shall pass.
It's my prayer that we never experience such an unusual way of worshiping our creator. May Allah wash away COVID-19 from the surface of the earth.
#EID MUBARAK.
Author: Mohammed Ezzideen Yakub[ UHAS, MEDICINE].
Email address: [email protected]