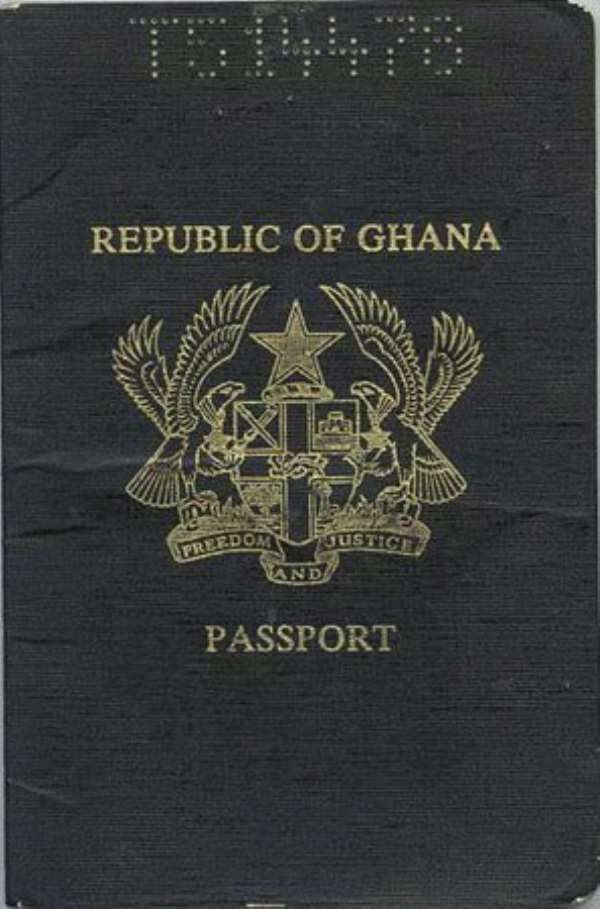 Ghana Passport
Ghana's Minister for Foreign Affairs, Nana Addo Dankwa Akuffo-Addo, yesterday said there was a clear need for an overhaul of the nation's passport system to enhance its accessibility and credibility, which had become a matter of concern in recent times.

Contributing to a statement in Parliament on the multiple acquisitions of passports, by Ghanaian citizens and foreigners, Nana Akuffo-Addo announced a study by the Ministry for such an overhaul, and said it would be consistent and would comply with the new IT system on national data.
Mr Mark Anthony Awuni, MP for Binduri, had noted in the statement the increasing number of passport applicants, where a number of applicants thronged the Passport Office as early as 0600 hours to submit passport forms or collect their passports.
He said the stamping of rejected visa applications with "Application Received" gave an impression that the applicant would be refused visa if he or she re-applied using the passport that had been stamped.
He said that altering of details on a new passport application to hide one's true identity to outwit the Embassies for visas had contributed to the increasing number of passport applicants.
Mr Awuni urged the Embassies to find other means of identifying persons, who had applied for visas and had been rejected, and said the Ministry of Foreign Affairs should put in place mechanisms to make it difficult to acquire more than one Ghanaian passport.
Other Members, who contributed were unanimous on the need to enhance the decentralization of passport acquisition and the allocation of more financial resources to the Foreign Affairs Ministry and other agencies connected with the acquisition of passports.
In a related development, Members who contributed to a statement on this year's celebration of the International Day to combat Desertification, which falls today agreed that a concerted effort should made to check the fast approaching desert, especially in the three Northern Regions of Ghana.