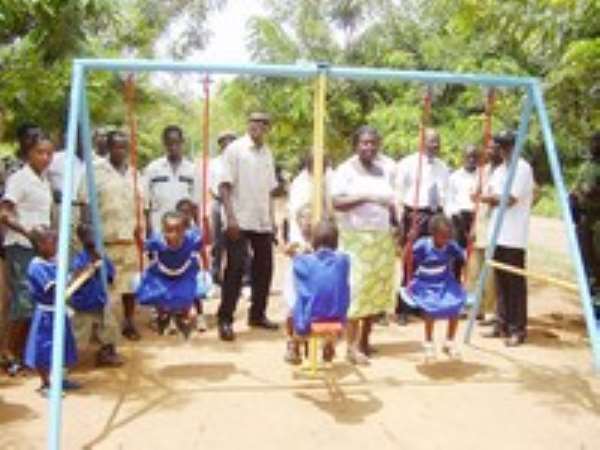 Children of the Adamrobe Anglican Basic School in the Eastern Region, trying the swings, one of the recreational facilities donated to the school by Accra South Rotary Club. Those looking on include the headmistress, Mrs Gladys Allotey, and Mr Johnnie Moreaux , president of the club.
The club had earlier rehabilitated the school library and equipped it with books.
It also organized an immunization programme for the children and drugs to the Adamrobe community.
Mr Moreaux said they had adopted the school to provide them with some facilities in order to raise its standard.
He promised that the club would provide scholarships for brilliant pupils to further their education.
Picture: Innocent Appiah