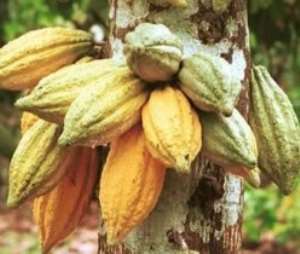 One of the corporate institutions in the Cocoa industry that has made massive stride when it comes to delivering it corporate social responsibilities is TOUTON SA/ELIHO Ghana Limited and FERRERO. Through the partnership, VSLA women groups and communities in the western north district at large are receiving so many empowerment programs to better their livelihood.
A current dive taken by the partners is on empowering the VSLA women groups on Menstrual Hygiene Management (MHM).
Menstruation is a sign to confirm that a woman (betweeen 12-49 years) is fertile to give birth. Without menstruation and procreation, the human species will become extinct. This makes menstruation an important subject for mankind. That is why men must help women manage the natural phenomenon, and not stigmatizing them. There are reported cases elsewhere of girls taking their life due to menstrual criticism and shame. It is therefore very wrong to stigmatize menstruating girl and women.
Though some vulnerable households may be disadvantaged when it comes to maintaining supplies of their menstrual pads, the menstrual experience is nature, awesome, and refreshing at the end.
With Touton/ELIHO and Ferrero, they have committed thousands of resources to help women and girls they work with get sustainable access to menstrual materials (reusable and washable menstrual pads, and menstrual cups) and menstrual supplies to take care of their periods. Accoding to Mrs Hilda Dapaah Arthur (Staff at Touton SA), "Touton SA, Ferrero, and Eliho Ghana Limited believes their interventions are designed to help women and girls reach their full potentials by participating in school and communities activities, increase productivity, associate with others with confidence without fear of menstrual leaks, and improve their health and dignity".
As Mrs Hilda elaborated, "efficient Menstrual Hygiene Management is a great concern for most of these women groups we come into contact or work with, and many other women in Ghana, and even globally. Hence as part of the Partners observation of the International Women's Day in conjunction with the World Menstrual Hygiene Day, we are offering the women in Anweafutu and Akoyem Communities tried and tested sustainable options for their menstrual management".
Going forward, on the World Menstrual Hygiene DAY, 28th May 2020, the partners with support from Live Right Ghana will use Anweafutu community radio, donate and empower the VSLA women to end period poverty everywhere. Every Period. As part of this initiative, the Anweafutu, Akoyem, and neighboring communities where Touton/ELIHO buys cocoa would later be trained in to sew and use their own reusable menstrual materials.
The action to end menstrual stigma must be taken now, and it is a pleasant call Touton and it partners are calling on all stakeholders to get involved.
#Touton/ELIHO/FERRERO #MHM #WashYourHands #CoronavirusIsReal #UseNoseMask #ObserveSocialDistancingDirective