Group Insist E-Voting A Recipe For Rigging NPP Primaries In Favour Of Incumbent MPs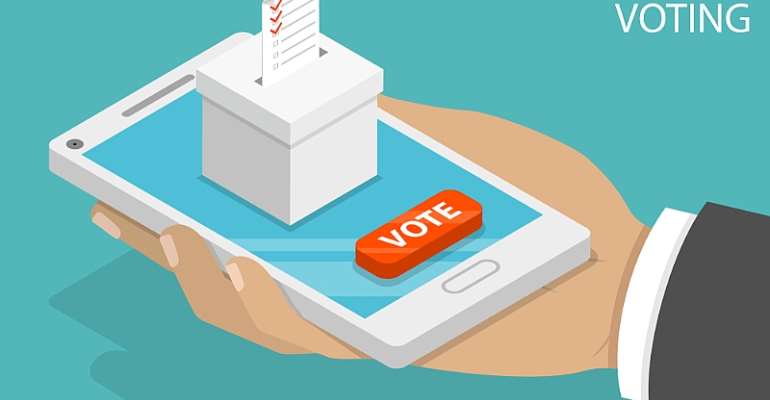 A group known as the Democratic Monitoring Movement has called on the NPP not to use Electronic voting in its Parliamentary primaries estimated to be in June.
In a statement issued to the media in Accra, the group stated emphatically that the proposal for electronic voting was akin to a scheme to rig the elections in favour of certain candidates or MPs.
The Group suggested that the party should be working towards physical rather than electronic voting adding that not all the delegates have android phones or are educated to understand the rudiments of electronic voting.
The Statement also appealed to the National Executive Committee of the NPP to reject such a proposal without hesitation.
It would be recalled that the General Secretary of the NPP had hinted of the party hand picking its Parliamentary Candidates in the event of the upsurge of COVID-19 cases. That suggestion was, however, unpopular and met massive criticisms.
According to the group, the recent suggestions by the Director of Elections and Research of the NPP, Mr. Evans Nimako, on Electronic voting is no different from the hand picking of Parliamentary Candidates suggestions that Mr. John Boadu had tabled.
The Statement of the group was signed by Nii Williams Nelson and Anawalk Boateng, President and Secretary to the Movement respectively.