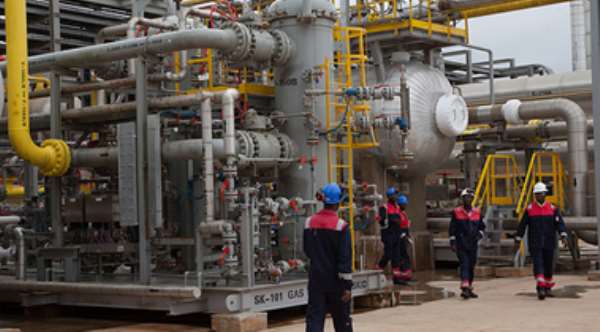 Ghana National Gas Company Ltd has rubbished allegations from the Chamber of Petroleum Consumers (COPEC) indicating that the gas being produced at the Atuabo Gas Plant is not of the highest quality.
According to a statement from the Ghana Gas Company, their attention has been drawn to media reports where executive Director of COPEC, Duncan Amoah raises red flags over the type of Gas produced at Atuabo.
In addressing the assertions, Ghana Gas has emphasized that they have always ensured that Gas produced from the Atuabo plant follows local and international standards.
"As a leading producer and marketer of domestic LPG, Ghana Gas ensures that the quality of LPG and the standards for quality determination of LPG are in alignment with both local and international standards. The average vapour pressure of the Ghana Gas LPG over the last six months is 7.46kg/cm2 required by the Ghana Standards Authority (GSA)", a portion of the Ghana Gas statement explained.
It added, "It is instructive to note that the lower vapour pressure reflects a stable product with low volatility. We have consistently marketed LPG of exceptional performance and of highest quality whiles ensuring that the Propane content are always within the acceptable specifications of the Ghana Standards Authority (GSA) and National Petroleum Authority (NPA) requirements".
The Ghana Gas Company further shared that they hope just as Duncan Amoah enjoys the Liberty of expressing his views on issues, he would accept the responsibility of acquiring the relevant knowledge on the issues before expressing them.
Below is the full statement from the Ghana Gas Company Ltd: