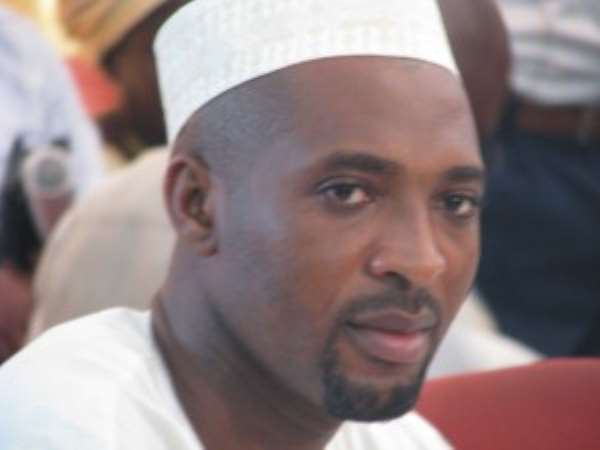 I don't intend to go down that cantankerous and rancorous road again with Kumasi-Asawase National Democratic Congress' Member of Parliament, Alhaji Mohammed Mubarak Muntaka, except to say that all it takes is a click on Google of my name and that of the NDC's Parliamentary Minority Whip in order to come up with the numerous instances in which Mr. Muntaka has been widely reported or alleged to have shamelessly and vigorously advocated for underage teen marriage and sexual intercourse of female Ghanaian citizens with male adults old enough to be their parents in the name of Religion and, in his specific context, Islam (See "Muntaka Deny [sic] Advocating for Children to Marry at Age 16" News Desk – Modernghana.com 5/17/20). He is alleged to have registered his denial in the wake of the parliamentary vetting of Prof. Henrietta Mensah-Bonsu, and a couple of other candidates, for membership of the Supreme Court of Ghana.
Indeed, there was a time when Mr. Muntaka was widely reported to have been cohabiting with a young woman as young as 14 years old, so I am actually pleasantly surprised that the Asawase NDC-MP was about a week ago reported in the news to be now advocating for the age of sexual consent on the part of a woman, which is presently pegged at 16 years old, to be raised to 18 years old in order to logically synch with the minimum age of marriage in Ghanaian society for any woman. At any rate, we don't need to debate this hitherto proudly mischievous man on the question of whether, indeed, Alhaji Muntaka believes in premarital sexual intercourse or underage marriage. The parliamentary records are there for ready access and verification, since at least in those instances that yours truly lambasted the Asawase MP on this subject, it was invariably with regard to a statement that Mr. Muntaka had reportedly made on the august Floor of our National Assembly.
There was even a moment on the Floor of the House when Alhaji Muntaka was staunchly and equally mischievously backed in his advocacy of underage sexual intercourse and underage marriage, to be certain, by Mr. Samuel Okudzeto-Ablakwa, the National Democratic Congress' Member of Parliament for the Tongu-North Constituency in the Volta Region. Back then, as I vividly recall, I was not gobsmacked or flabbergasted because Mr. Ablakwa was himself the husband of a much younger northern-descended woman. The couple would reportedly have a lavish wedding that was celebrated in several towns and cities across the country and may have even honeymooned abroad, as was reported at the time by some of the local media.
When he has not advocated for underage "consensual" sexual intercourse, or coition, between females and socially highly situated adult males like himself, Mr. Muntaka has been publicly heard invoking the spurious pretext of cultural peculiarities or differences or cultural relativism to drive home his point, oftentimes in a manner that made it appear as if this fiery and passionate advocate of predatory male sexuality was actually celebrating and glorifying those northern-based rural Ghanaian cultures or subcultures that did not appear to put any significant premium on the education and intellectual and professional development of women, especially young underage women. Thus, if he now appears to be conveniently backpedaling or walking back on his hitherto vigorous promotion of underage female sexual intercourse and marriage, or heterosexual male pedophilia, then, by all means, Mr. Muntaka ought not to be roundly condemned or be publicly held up to ridicule.
What the preceding simply means is that the northern-descended Kumasi-Asawase MP may be fast recognizing the signal significance of the human rights of economically deprived young Ghanaian women. He may also be fast maturing emotionally, psychologically and intellectually, as his own children begin to reach that phase of their growth that makes them vulnerable to male predators like himself and his former fellow truckers, as it were, his enviable Legon Law School and/or Ghana Law School Degree notwithstanding. There is also, of course, absolutely nothing with being a late bloomer in these critical questions of Ghanaian civilization and culture.
*Visit my blog at: kwameokoampaahoofe.wordpress.com Ghanaffairs
By Kwame Okoampa-Ahoofe, Jr., PhD
English Department, SUNY-Nassau
Garden City, New York
May 20, 2020
E-mail: [email protected]