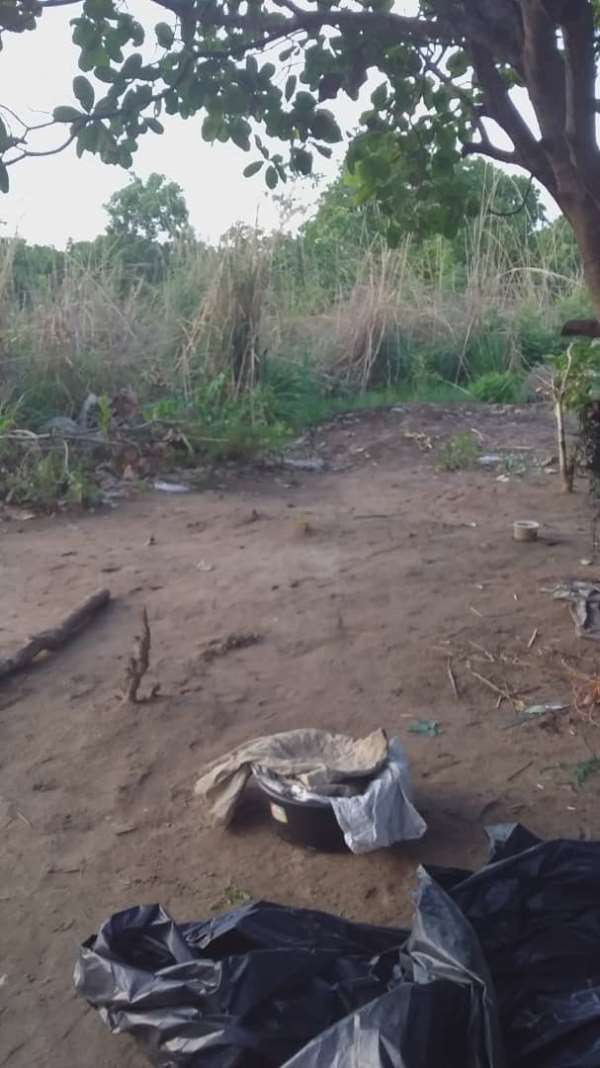 The National Democratic Congress at the Bono Region vehemently condemns the heartless demolition of structures of the poor residents at Bui Dam yesterday.
The people of Banda on Monday, 18th May 2020, woke up to witness the demolishing and burning down of over two hundred (200) households that have led to the loss of properties, monies and the sudden displacement of over three hundred families at the outskirt of Bongase, which is closer to Bui Dam.
At the time where President Akufo-Addo and his health minister have publicly encouraged Ghanaians to stay home in the midst of the coronavirus pandemic, in a way of containing this virus, Eric, an Environmental Officer, and Clement, a former NPP Electoral Area Coordinator at Banda, and allegedly a relative of President Akufo-Addo, led an unidentified armed group of people to embark on a heartless demolishing and burning down of buildings after weeks of careful planning on their WhatsApp page.
According to this leaked audio from the NPP page, there was the need to unlawfully evict the residents at that community of which to the NPP, described them as Voltarians (who are mainly NDC members) who continue to prevent them, the NPP, from winning the Parliamentary seat and hence the need to undertake on this utterly odious exercise.
The Bono National Democratic Congress, unreservedly describe this act as inhumane and accordingly, grossly condemn the act in no uncertain terms.
According to a report gathered from the eyewitnesses, the attempt by the Chief of Bongase to intervene in this issue was strongly defied by Eric, Clement and their unidentified groups who were in flames to commit these acts. The NDC would want to remind them that their Party, the NPP will not be in power forever and that there is the need for them to be mindful of their actions today.
The Party, therefore, call on the appropriate state agencies, particularly, the Banda District Security Council (DiSeC) and the Bono Regional Security Council (RegSeC) to swiftly stage an investigation into this cruel act to bring the perpetrators of this heinous crime into book for justice to prevail in the Banda Constituency.
Issued by;
Charles Akowuah Tuffour
Regional Communication Officer
Bono Region