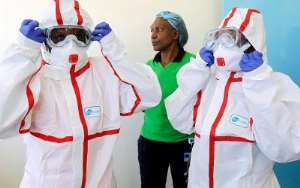 It is a year since Duro Ikujenyo music producer and leader of the Age of Aquarius band released his 5th (7 track album} titled 'Afrobeat Rhythm of life'. The event, on 25th May 2019, was part of the Africa Day Celebration, at Bobobiri House, Maitama Sule Street, Ikoyi. Also featured was the New age track with Agidigbo music box thumb piano groove. Support came from the United African People's movement, Nimbus Gallery, and Reginald Ofodile. Since then, we have not issued a press statement.
Ten years ago, we started to celebrate Africa Day at Bogobiri House. It affirms Africa's dignity and contributions to human civilization. It is also a tribute to our founding fathers who established the Organization of African Unity (OAU) on May 25th, 1963 (later changed to Africa Union [AU] in 2009). The event honours heroes who died in the struggle to liberate the continent.
This year's celebration will be subdued, due to the current global pandemic. May the souls of those who lost their lives to COVID-19 rest in perfect peace. We commend the efforts of the World Health Organization and the Nigerian council for disease control for their exertions over combating the pandemic. No clinical cure has of course been found.
We hold that to successfully curtail this Pandemic and avert its reoccurrence, AFRICA must be United now. We are now witnessing the beginning of a new age of Aquarius, and iterate our commitment to freeing Africa from all forms of evil, ignorance, poverty, selfishness, discrimination, corruption, and banditry. We aim too to crush the neocolonialism and underdevelopment plaguing Africa. We strive for reparation for the 350 years of the slave trade which devastated the continent. We believe that there is no single African country with the financial might and ability to overcome the Corona Virus pandemic.
Progressive African leaders must come together to build a Pan Africa Government, restoring African Civilization, philosophy and education to combat the coronavirus Pandemic and avert further ravages. It is only through African unity that required necessary financial resources can be mustered for essential research. The exercise would produce African natural herbal medicine, health services, medical equipment and technology. Education would also be given to the masses on standardized natural hygiene and diet. Nigeria loses 200 us billion dollars (44 trillion Naira )yearly by not using medicinal plants. (Guardian September 18th 2015)
At the age 9, l contracted malaria fever. A nivaquine i ngestion injection was prescribed by a doctor in Jos, Plateau State of Nigeria. The effects of that treatment included body itching and swollen lips. My mother swiftly found an alternative remedy by introducing me to African herbs. As an adult some 40 years ago, I was playing in Fela Anikulapo Kuti's Egypt 80 Band. Fela asked his herbalist friend and medical personnel at Lagos General Hospital on Broad Street, to teach me fever herbal remedies for the benefit of everybody in his house, the Kalakuta Republic.
Those remedies proved very effective. With profound interest, l studied plants, their names, properties, and uses. I learned to prepare herbal bitters antibiotics, that acted as a body cleanser, worm-expeller, cured diabetics, pile, and venereal diseases, and barrenness.
In February 2020, due to stress and food poisoning, l almost died of cough, asthma, and high fever. I stopped eating, drank clean water, fasted, practised yoga body exercises, walked and jogged. I gradually changed my diet, incorporating herbal remedies to my body system, and used herbal soap to bath. These measures enabled me to harmonize with mind, body, and soul, restoring my health perfectly.
I have samples of these herbs which l use regularly and have given to numerous acquaintances. I have documented these herbs, and I believe they can cure all fevers, including corona fever. Although l have limited funds for producing these herbs, they contain natural soluble vitamins A, C, E, D, B1-6,12, and K for immunity, energy metabolism, building DNA, making red blood cells, etc. We are ready to exhibit our prepared herbs for clinical test and further research, to contribute to the cure of corona. This conforms with our terms of African philosophy. Thank you.
Duro lkujenyo