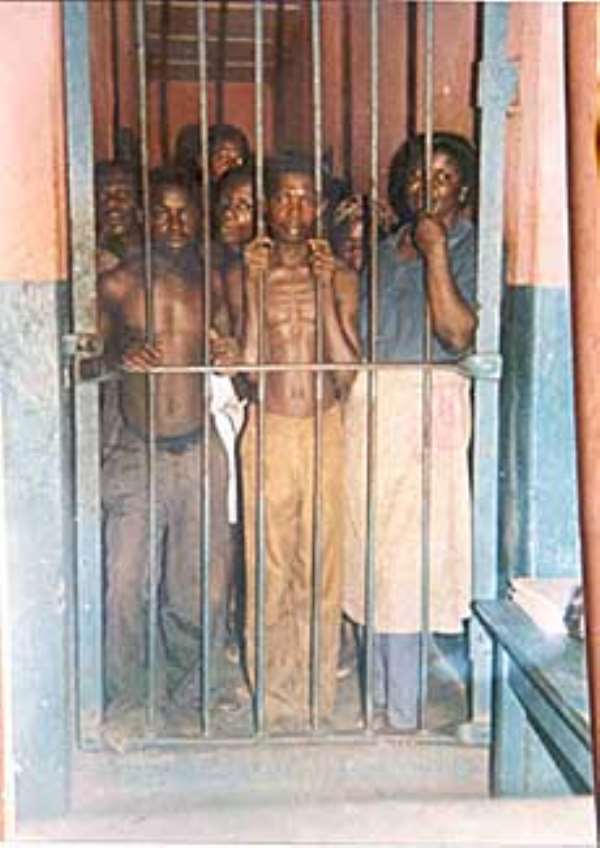 A 12-year-old boy at Pokukrom in the Ahafo-Ano South District of the Ashanti Region, who wore a mask and jumped through the window and stole ¢750,000 from a neighbour's room, has been sentenced to three years.
He will serve the sentence at the Senior Boys Industrial School at Agona Swedru.
The boy, a school dropout, also proved violent by inflicting cutlass wounds on two elderly persons who attempted to arrest him in the room.
Policemen were told by the boy on his arrest that, he wore the mask to prevent people from identifying him.
In court, he pleaded guilty to the charge of unlawful entry and stealing and was sentenced on his own plea.
The Magistrates' Court at Mankranso, which tried him, took a serious view of the offence, taking into consideration the age of the boy.
It was the conviction of the court, presided over by Mr J. Abayie, that the boy would come back reformed.
An accomplice, identified by the police as Kwaku, aged about 14, however, managed to run away, and police have mounted a search for him.
According to the prosecution, somewhere in May, this year, the convict and his friend went to the house of their victim whose name was given only as Ibrahim. It was about 12 noon and the vicinity was quiet and there was nobody in the house.
The prosecution said the door and windows to Ibrahim's room were locked, but the two boys managed to force the window open.
While the convict jumped into the room Kwaku stayed behind the window to give security to his friend.
The prosecutor stated that the convict picked the ¢750,000 from the room and handed it over to Kwaku.
Some residents who saw what was going on raised an alarm but Kwaku managed to run away leaving the convict in the room.
Unknown to the residents, the boy was wielding a knife, which he used to inflict wounds on the first two persons who jumped into the room to arrest him.
He was, however, overpowered and handed over to the police at Mankrans