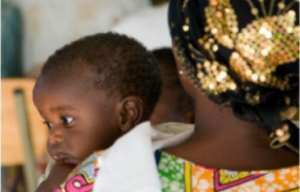 Alice Miller once said, "the more we idealized the past, however, and refuse to acknowledge childhood suffering, the more we pass them unconsciously to the generations."
Child maltreatment is the abuse and neglect that occur to children under 18 years of age. It includes all type of physical and/or emotional maltreatment, sexual abuse which results in actual or potential harm to the child's health, survival, development or dignity.
At this era of novel coronavirus, there is an estimated number of cases in Ghana of which children under 15years of age are being maltreated. This underestimates the true context of the problem as a significant proportion of how children under 15 years of age are seriously suffering in this era of novel coronavirus.
Most parents in Ghana are ignoring their children's needs, putting them under unsupervised, dangerous situations, making them worthless or stupid all because their ability is not equal to their opportunity to take good care of their wards at this COVID-19 era.
Recently, a Ghanaian man was arrested for brutally beating his child with stick and wire, just because the child was stubborn and bedwetting according to the report. However, due to how hardship the economy has become, some men are luring children under age with their amount to have anal sex with them. What a human beings like this are we living within this religious country, Ghana. Instead of us, the parents to help the children adhere to the measures giving by the world health organisation and our health experts, no, some parents have left their children to roam about anyhow, and all these are part of the physical maltreatment.
No wonder, the rate at which children in Ghana are contracting the novel coronavirus nowadays in Ghana have drastically increased. Why? Did we give birth to these children to harm them or to let them be somebody great in future?
Say no child maltreatment especially at this era of novel coronavirus, it may be tough now but keep the right perspective because these children are our future leaders.
AMOFA YAW OWUSU
KNUST- OBUASI CAMPUS.
0541485608