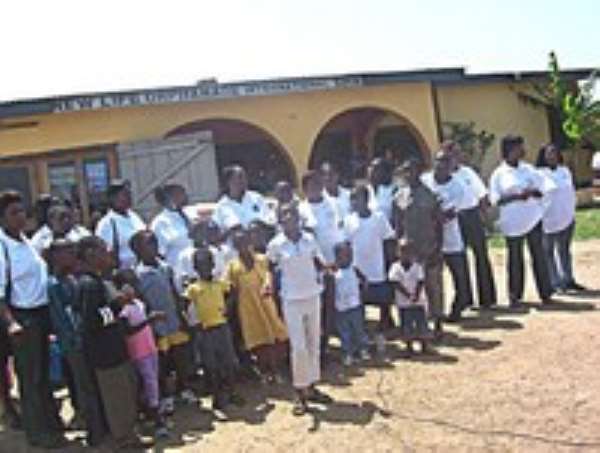 Women's wing of the Industrial and Commercial Workers Union (ICU) posing with some of the children of New Life Orphanage International after presenting various items worth ¢10 million and an undisclosed amount of money to the home.
The items included used clothing, confectionery, rice, soap, pharmaceuticals and plastic wares.
Mrs Emelia Lumur Bakudie, Head of the Gender and Youth Desk, ICU, said the gesture formed part of the Union's social responsibility and was also in response to appeals in the media.
She said the items were donated by companies under the ICU.
Mr and Mrs Cephas Mensah Afotey, proprietors of the home, called on other organizations to emulate the gesture and help them build a school for the children since they are being marginalized in the schools they attend.
In a related development, the group also presented items worth ў10 million and an undisclosed amount to the inmates of the Weija Leprosarium.
Picture: Uunice Asiedu Kotoku