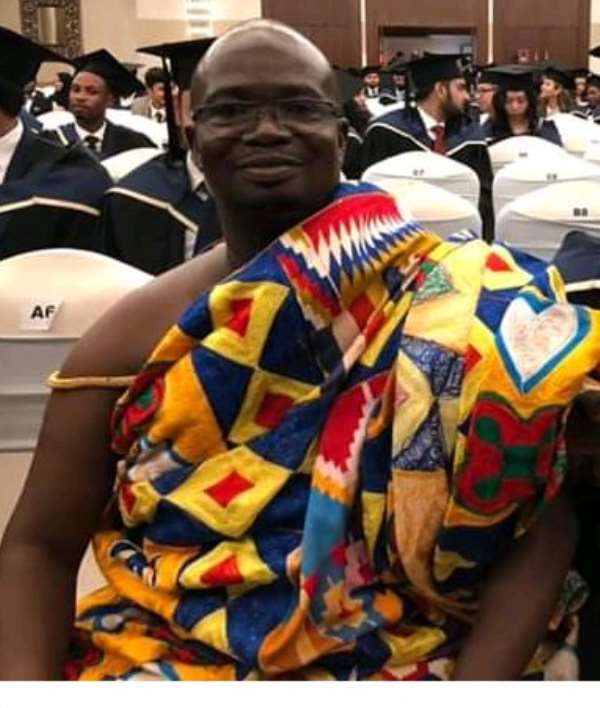 A suggestion has been made to the government to reintroduce the Community Day School system in this era of Covid-19. Nana Biribireba Boateng, the Chief Executive Officer of Christal Mining Consult who made the suggestion was of the view that Academic work needs to resume in Senior High schools but added the students need to learn in a safer environment.
Speaking to Wofa Kofi Appiah on Good morning Boss on Kumasi based Boss Fm, Nana Boateng noted that inasmuch as students need to go back to school, there is the serious need to ensure their also adhere to the social distancing protocol, which would not be possible in their boarding house system.
"Since the pandemic has not shown any sign of going away completely anytime soon, why don't we let senior high students attend schools within the district where they reside". He stressed.
The Christal Mining Consult CEO recounted that Dr. Kwame Nkrumah introduced the Boarding House system to encourage peaceful coexistence among the various ethnic groups in the country but added that 'what government needs to do now is to organize students to be taught in schools in their various communities by GES staff'.
He added that the shift system where some students would attend school in the morning while others would go in the afternoon could be brought back since the nation is not in normal times.
He suggested to the government to stop paying for water and electricity bills of the people and rather channel the resources into purchasing Veronica buckets, hand sanitizers, and nose masks for schools.
Various Teacher Unions in the country have kicked against government's plan to reopen schools across the country after the ban on social gathering is lifted, citing the risk school children face since it will be difficult for schools to observe the necessary safety protocols in the fight against the COVID-19 pandemic