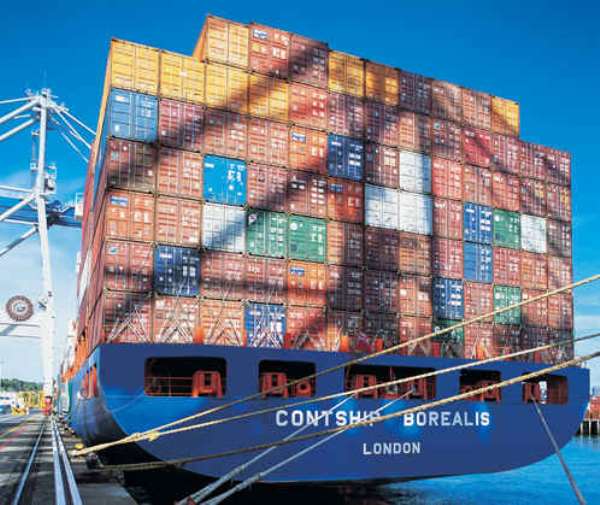 Introduction
The shock of coronavirus (COVID-19) pandemic has been a global concern due to the numerous impacts it has had on business activities, national output, economic growth, and development. Since mid-January 2020, COVID-19-related issues have caused many changes in Ghana of which its impact on the transport and maritime industry cannot be underestimated.
Marine-related business activities (MRBAs) play a key role in the transport and logistics industry and its importance to the Ghanaian economy can be reiterated. According to Ghana Maritime Authority (GMA), the nation depends heavily on the maritime industry for its socio-economic development.
Evidence from the recent partial lookdown of Ghana has brought bare the pivotal role of MRBAs in areas such as imports of food supplies, COVID-19-related test kits, and tools required for building a resilient economy. It is must be noted that MRBAs would equally be key in the post-COVID-19-contained era because marine-related services provide a chunk of services and commodities necessary for human survival. Hence, there must be a concerted effort to ensure that there is safety, security, efficiency, and sustainability in MRBAs [including transporting goods, services, and people through marine routes] and the marine sector.
This will help create viable conditions to protect Ghana's international seaborne trade and facilitate the exploration of marine resources such as oil and gas to ensure a vibrant and sustainable maritime sector. For this reason, the government has set a National Maritime Authority (NMA) with 'the sole purpose to regulate, monitor and co-ordinate activities of the maritime industry' (GMA, 2002). Though the industry has achieved some success, there is still a lot to do due to the numerous challenges faced in the maritime industry.
Despite the efforts and measures put in place by the government to promote growth of maritime activities, there are myriads of challenges faced by the marine industry in Ghana which hinder the ability to explore fully benefits therein. The challenges include long waiting times, bad and or unavailability of infrastructure, insecurity, under-utilization of water ways, bad weather, low level of technology, and high accidents (GPHA, 2018). Many of these problems persist due to the lack of funds to carry out relevant activities (GhanaWeb, 2020).
The unavailability of funds impedes on the smooth operations of the maritime industry. For the industry to unearth the full potential of the marine sector and benefits therein, it is paramount to set up a national maritime fund. A national maritime fund would be beneficial in many ways as explained as follows:
Thought-provoking research
Research and development are widely considered the backbone of sustained lucrative businesses. Despite efforts and progress made, Ghana's maritime sector is plunged in several inefficiencies. Long waiting times, unsolved security issues, constant under-utilization of water ways, inability to capture wholly and make provisions on bad weather, continual use of low level of technology, and high accidents are among many inefficiencies in the maritime sector for which advanced scientific research would help solve. Though such advanced research holds much promise, it requires funding. The establishment of a national maritime fund would, thus, be instrumental in financing the advanced researches necessary in developing sustainable solutions. A combination of sufficient funding, result-oriented researchers and novel methodologies would result in solutions that leads to drastic decrease waiting times, solve security issues, maximize the utilization of water ways, capture and inculcate wholly weather-related determinants, development and deployment of advanced technology, and preferably eliminate accidents.
Expansion of ports and harbors
The ports and harbors in Ghana are not large enough to be able to contain larger vessels and in high volumes of goods demanded and supplied. Therefore, setting up a national maritime fund would ensure that there are enough funds to undertake developmental projects tailored to expanding the capacity of the ports and harbors. This will help to increase trade competitiveness.
The pace of growth in international trade requires that goods and services must be transported to targeted destinations within the shortest possible time. To enhance trade competitiveness, there is a need to upgrade and expand ports and harbors in the country to competitive standards that will increase capacity to transport and clear high volumes of goods in high-speed times. Most of exports and imports in the country rely heavily on marine transports. Hence, investing in it [via funds drawn from a national maritime fund] to expand Ghana's ports and harbors to be able to accommodate huge vessels irrespective of the number and size is laudable. This can go a long way to reduce delays and congestion in our ports and harbors.
Acquisition of modern technology
The strength in marine transport depends heavily on the ability of Ghana to install essential and sophisticated technologies, and security equipment in all aspects of MRBAs. The provision and acquisition [with funds from a national maritime fund] of recent advanced technologies will enhance the adoption, and corresponding implementation of high-level security measures, and optimization of MRBA-related event logs. This will increase efficiency in MRBAs.
The use of modern, and advanced technologies, and highly-secured equipment would minimize piracy [either theft, omission, or commission] in MRBAs, oil fields and illegal invasion on waters by both foreigners and citizens. This would help the government and NMA monitor, and coordinate all MRBAs as well as minimize security threats on marine-activity-induced water bodies. It also saves the country of billions in revenue that hitherto could have been unaccounted for or misappropriated on MRBAs.
Expansion in modes of transport
Marine transport has been one of the oldest modes of long-distant transport for both freight and people. When proper measures [via the utilization of national maritime fund] are put in place, people can travel around the both within Ghana and to other neighboring countries through ships, boats, and ferries at a minimal risk. Recently, there are large and high-speed vessels that has made marine transport a better alternative to other transport modes due to its speed and ability to carry bulky and heavy goods. It is considered one of the cheapest transport modes as compared to air and road transports. The establishment of national maritime fund would aid the development and utilization of well-coordinated marine transport system.
Employment
Investing in marine transport would open avenue for expansion and high productivity in marine industry. This will attract more investors and create opportunity for employment in the marine industry. It could be used as avenue to attract tourist and promote tourism in Ghana which is a panacea for creating more jobs. Aside creating employment, Ghana can increase its revenue by investing in the marine industry because many vital industries in the country depend heavily on marine services to run their routine activities.
Improve international relation and trade
Improved MRBAs made possible with the establishment and availability of a workable national maritime fund would help promote trade between Ghana and her trade partners. This will help to strengthen Ghana's relations with the international community. It will attract other nationals and their MRBAs to to Ghana's ports and harbors. The availability of sophisticated equipment [procured via the national maritime fund] in the country's harbors will attract MRBAs from neighboring countries which will help boost revenue from MRBAs for Ghana.
Sustainability
Finally, investing in maritime activities will help ensure sustainability, especially through the adoption of highly effective and efficient practices. Environmental sustainability has been a global concern and Ghana's ability to achieve highly sustainable marine industry relies on her ability to invest in sustainable technologies and realizable policy-making. Therefore, setting up a national maritime fund will ensure that there are enough funds available to be used in ensuring highly sustainable activities in the marine industry.
In sum, Ghana recognizes the roles played by marine industry and the impact it has had on economic growth and development. Nonetheless, inadequate funding in the marine industry has impede a smooth marine system in Ghana, and its rippling effect on economic growth are many. The worst of it is the rippling effect it has on government revenue and the aggregate economy. Therefore, this calls for government to set up a national maritime fund that will enable an efficient and effective maritime system in Ghana.
References
GhanaWeb. (2020). Ghana needs maritime security fund – Naval Capt . RTD Kamal. Retrieved from https://www.ghanaweb.com/
GMA. (2002). Ghana Maritime Authority Act. Retrieved from http://extwprlegs1.fao.org/docs/pdf/gha93382.pdf
GPHA. (2018). Experts call on government to invest more in maritime security in order to sustain Ghana's reputation in trade. Retrieved from https://www.ghanaports.gov.gh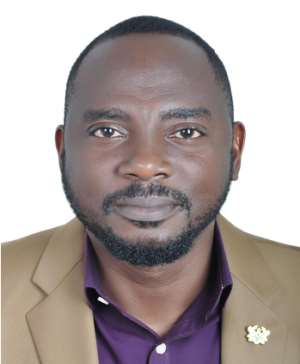 ALBERT DERRICK FIATUI
is the Executive Director at the Centre for International Maritime Affairs (CIMAG). He holds a bachelor degree in Integrated Development Studies from the University of Development Studies. He holds an LLB (Law) from the Mountcrest University College and a postgraduate certificate in Health Safety & Environment.
He holds a certificate of proficiency in customs procedures & port operations. Currently, Albert is a Director in charge of Business Development at the Logical Maritime Services Limited, a privately held global logistics company. With extensive research, policy and advocacy backgrounds', Albert serves on numerous boards within the maritime industry. E-mail: [email protected].

BISMARK AMEYAW (Ph.D.) is the director of research and advocacy at the Centre for International Maritime Affairs (CIMAG). He is a director of international relations and research development at the African Center for Strategic Business and Entrepreneurship Development (ACSBED).
He specializes in modeling and forecasting the dynamic links in energy, economics, and the environment. He also takes a keen interest in the Ghana maritime industry and entrepreneurship development. He writes, teaches, and consults on energy and maritime-related issues. He serves as an editorial board member and a reviewer for several Zone A academic journals. E-mail: [email protected]; [email protected].