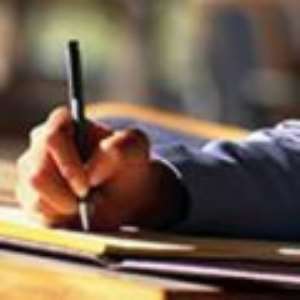 Quame Inkansa Agyai, bravo. Any young middle-class Ghanaian, committed to rural Ghana, deserves commendation. You are walking the talk, so to speak. Well done. Whenever you can, do look up: www.ecocoboard.net and www.cocopallet.com .
And, it might also interest you to know that harvested industrial hemp (not wee, oooo, Massa!), from a 100-acre farm, exported to Portugal, in a deal brokered by the Industrial Hemp Association of Ghana, fetched a Diasporan Ghanaian resident in Portugal, and his partners, US $56 million (if I remember correctly).
(Incidentally, Greenentrepreneur.com forecasts that the African cannabis market could reach US$7.1 billion by 2023.)
It is the aspirations, and practical actions, of hardworking young men like you, creating wealth and jobs across rural Ghana - through agribusiness ventures - that will eventually save our country from the brink, in the POST-COVID-19 era. Good luck - and stay safe, above all! Cool.