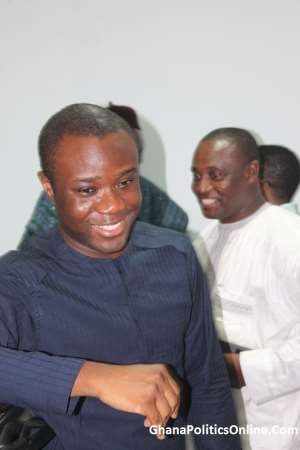 A member of the opposition National Democratic Congress (NDC), Felix Kwakye Ofosu says the Electoral Commission (EC), National Identification Authority (NIA) and the ruling New Patriotic Party (NPP) are in a threesome relationship to use the new voters register compilation to rig the December polls in favor of President Akufo-Addo, MyNewsGh.com reports.
In a Facebook post, the former Deputy Information Minister stated that the 'excuses' being proffered by the EC, NIA and the NPP in justification for the need to compile a new voters register are lame.
He reiterated his party position of accusing the NIA, EC and the NPP of devising means to deny about 11 million Ghanaians the chance to vote in the upcoming 2020 general elections and skew things in favor of the ruling government.
"Exactly who do the NIA, EC and the NPP want to convince with their lame defense in the matter of the needless register?
Their actions give them away quite clearly and no amount of insipid justifications will whitewash their true intent, which is to skew elections in favour of President Akufo-Addo and the NPP.
Why else would they scheme to make it difficult for people to register through the restriction of primary identification for registration to passports and Ghana cards and the laborious process of guarantee by two people?" He posted on his Facebook timeline on Friday [May 15].