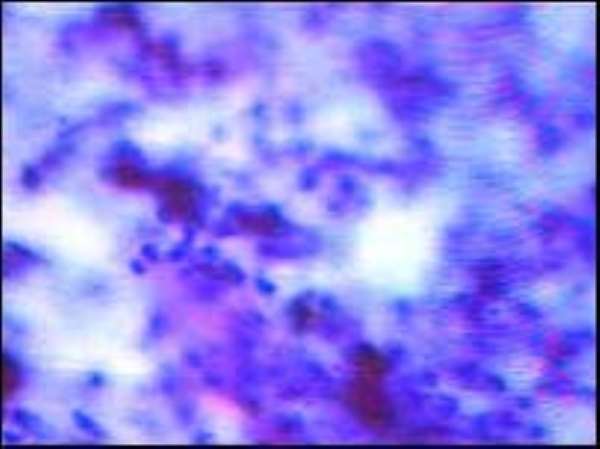 The US has licensed the first vaccine against cervical cancer, which kills at least 290,000 women worldwide a year.
The new drug Gardasil - manufactured by Merck & Co. - is designed to be given to girls and women between the ages of nine and 26.
It works by combatting the human papillomavirus (HPV).
"This vaccine is a significant advance in the protection of women's health," said Andrew von Eschenbach, acting Food and Drug Administration commissioner.
A course of treatment over six months is expected to cost about $360 (£195).
But conservative groups in the US argue that treating young girls before they become sexually active will encourage promiscuity.
'Nearly 100% effective'
The Food and Drug Administration (FDA) approved Gardasil after a six-month clinical testing programme, involving 21,000 women around the world.
Gardasil was effective against two strains of HPV which cause approximately 70% of cervical cancers, the FDA said.
It was also effective against another two separate strains of HPV which cause most genital warts.
Three injections will cost $360, with Merck saying the vaccine would be available within weeks.
"Fortunately, we can now include the worst types of HPV and most cervical cancer in the list of diseases that no-one need suffer or die from ever again," said Alex Azar, Deputy US Health and Human Services Secretary.
Cervical cancer is the second most common cancer among women worldwide after breast cancer.
Most death occur in developing countries, where early screening is not as developed as in wealthy nations.
UK welcome
In the UK, the Department of Health issued a statement saying: 'Research has suggested that HPV vaccines may provide real benefit.
"The department is currently seeking expert advice on the efficacy, safety and benefits that these new vaccines may offer."
Ed Yong, of the charity Cancer Research UK, said: "Gardasil is one of two HPV vaccines being developed and both seem to be very effective.
"This is great news for women and eventually a successful vaccination programme could prevent up to 2,800 cases of cervical cancer every year in the UK.
"But until HPV vaccines are introduced it is important that women attend cervical screening when invited as this remains the best way of preventing cervical cancer."
Professor Peter Rigby, of the UK's Institute of Cancer Research, said the US licensing of the drug was a "significant step forward".
He said an effective vaccination programme would be of particular value in developing countries where it is not practicable to screen the population.