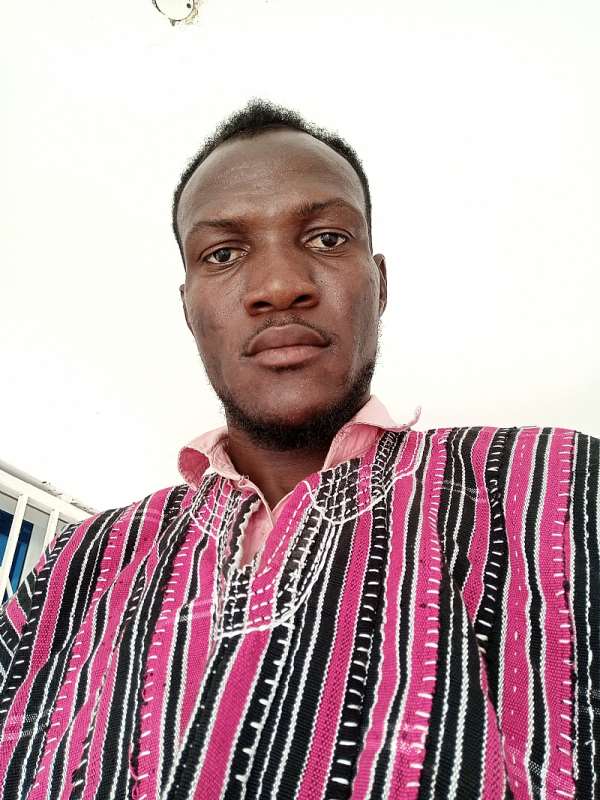 I present this rejoinder to Mr Muhammad Bawa's rejoinder to my response on his initial comments to the article I wrote on 12th May, 2020, reference above. Initially, I thought of not replying your rejoinder but upon a second thought I realised a great deal of disservice will be done to the followers of this unfolding story and the wide reading population of modernghana.com .
Mr Muhammad Bawa's rejoinder to my response on his initial comment failed to address the issues laid before him. Instead, he went dancing around the issues without responding to them. This is usual of those who pride themselves as the sole source of truth backed by evidence when indeed they have none to prove their case. I saw your rejoinder as a buffoon intended to befuddle the reader with further misrepresentations. In the light of this I wish to once again set the records straight and also address your misrepresentations and untruth peddled to sway the wider readership of modernghana.com and other platforms.
I will first and foremost ask you to dispute the issues I raised in my reaction to your initial commentary and authenticate your facts per the issues raised in the first rejoinder. Understandably, you have no facts to that effect hence your rejoinder which in my view is full of emptiness except the mischief and hateful incitement you sought to once again make.
Respectfully, I need to let you understand that my respect for the law is second to none. If you reckon in my initial publication I said the law should be put to test again. If criticism of a judgment means a challenge or a doubt on a judge's character then am perplexed. This mischief and the attempt to sabotage me when you wrote that "what they will however never do is impugn the character of the judge……" will not fly. As I said in my first rejoinder, facts are sacred and no amount of twists can mutate them. And if I may ask, if judgments are infallible why should the laws allow for appeals to the extent that the apex court's (Supreme Court) decision can even be overturned by another set of panel from the same court? Respecting a court's decision shouldn't be synonymous to non-criticism of the decision. I beg to differ.
We are neither first nor will ever be last to lose a case. However, many judgments have been overturned by the apex court of Ghana something I guess you're aware off. I'm least worried about the outcome of those judgments because they are a means to an end and not the other way round. My worry perhaps is your disingenuous behaviour of propagating half-truths and blatant lies as the sole gospel truth.
The zeal to defend the indefensible is born out of pride to admit you erred. If I said "The weak justice delivery system in Ghana has brought untold tears to many Ghanaians, especially, the less privileged like the people of Pulima" does not amount to an insult to the entire judiciary. Let me humbly ask you this question; if Ghana is referred to as second most corrupt country in the world, does it mean every Ghanaian is corrupt? As for the title "Justice is for sale to the highest bidder" is a well-known documentary. You can read the publication titled; "Is Justice for Sale in Ghana" by Anthony Kofi Anomah where he stated "Thus, many resort to instant justice instead of going to the court because they believe the judicial system favours the strong and the rich at the expense of the weak and the poor." You can further read a ghanaweb.com publication on 29-12-2007 entitled "Justice For Sale: Examining the Independence of the Judiciary Obsolete Concept With Immense Appeal". In this peace, it was stated that "A nation's that does not have, or cultivate, the fortitude to challenge harmful rulings by our nation's corrupt judges should be prepared to see injustice become an acceptable norm". This is exactly what you seek to kick against and try as much as possible to imbibe the judges in. The upright thinking judges will not stoop this low for your trap.
Mr Bawa, history they say is bunk and repeats itself. I regarded you high because I thought you should have been abreast with some historical background on the nature of societal governance in the Sissala land before the indirect rule system. This 'high regard' fell flat when you claim and continue to claim that Sissalas were acephalous in nature. Before the eventual separation of 'Political' and 'Spiritual' leadership in the Sissala land, the 'Johatina' or 'Jangtina' or 'Landlord' was both the political and spiritual leader. The three reasons you claimed to have fortified your position that Sissalas were acephalous cannot stand the test of time. This also shows your level of biasness in the rotation of chieftaincy throne ascension among the Sissala. I therefore humbly ask you to read carefully my first rejoinder on this and comeback.
As humbled as I am, I will admit that I erred when I said "……..which resulted in the loss of innocent lives" on 6th of May, 2020 incident But it remains a fact that there was butchery and their faith of living is to be decided by nature as I write, you can crosscheck the facts.
Is also on record that a lot of our love ones died out of the chieftaincy thrummer.
Before my final words, I would say I have taken your kind advice in good faith. However, I would say as a mature person of your status you need to be truthful but the reverse is your nature. I personally think it's had to learn untruth from an elder and use it to develop a community. You can do a better research and come back later as many questions in my first rejoinder await answers. Shalom
#Sinto Stands ForJustice
#SayTheTruth #FearNoEvil.
BY Sinto Baluri Abdulai.
Tel: 0554701987
E-mail: [email protected]