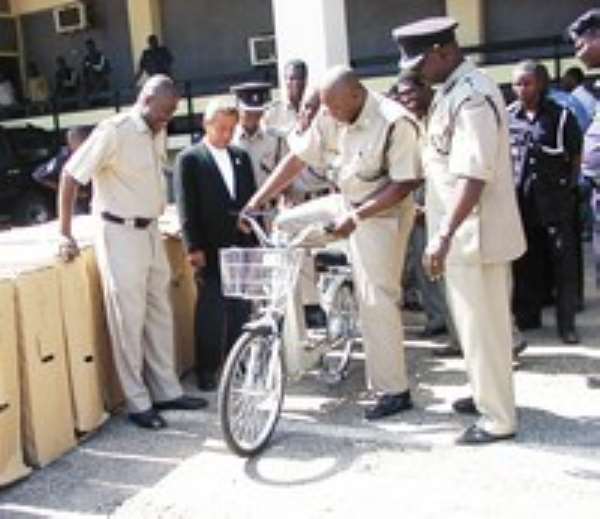 An official of the Police Service, trying one of the electronic bicycles donated to the Ghana Police Service by a Japanese investor, Mr. Yoshimasa Foejima as he looks on.
Also in the picture are DCOP Yaw Adu Gyamfi (right), Director-General, Technical and General Services, and other police officers.
Mr. Foejima, President of the Hojun-G Company presented 15 of the bicycles to the Ghana Police Service at a ceremony at the Police Headquarters in Accra on Wednesday.
The bicycles are to enhance the operations of the Police Service in their patrols in the city
Picture: Maxwell K. Bilson