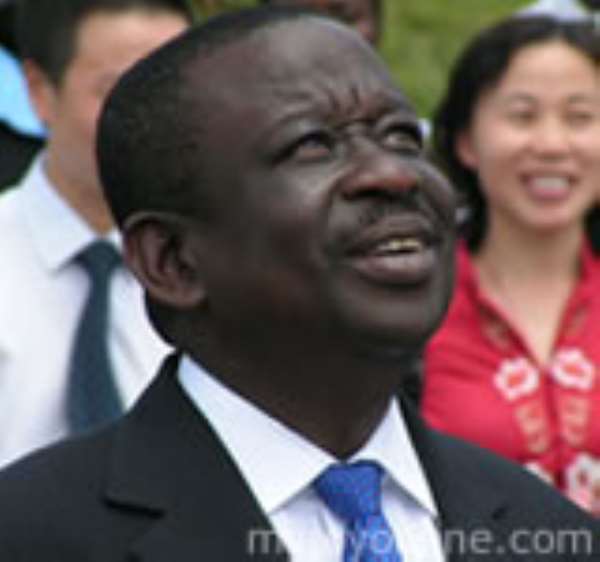 The Interior Minister and the MP for Bimbilla have engaged in an argument over whether or not the curfew imposed on Bimbilla in the wake of communal clashes has been lifted.
The Minister, Albert Kan Dapaah, told parliament that the curfew has been lifted since the 21st of March. He was answering a question on the steps being taken to improve public safety in Bimbilla.
Mr. Dapaah said even though the chieftaincy dispute in the town has not been resolved, the situation does not warrant the continuous imposition of a curfew, which he said has been lifted. But the MP for Bimbilla, Mohammed Abass Ibn challenged this, saying the people of the area are still living under a curfew.
"Information reaching me as at yesterday, (Wednesday) indicates that curfew was being imposed and enforced in Bimbilla. So I was extremely surprised to hear the minister say that since 21st March, the curfew in Bimbilla was over because the ministry never renewed the curfew. On entering Bimbilla last week, there was a long cue of vehicles at the barrier coming from the North Eastern corridor to get to other parts of the country. They were packed because they could not have the right of way because there's a curfew in Bimbilla, so this is a clear evidence of curfew enforced there. People are chased out each night to their homes to enforce the curfew, he said".
In a follow-up interview, the District Chief Executive for Nanumba North, Salifu Saeed told JOYNEWS that he has not received any official notification that the curfew in Bimbilla has been lifted.
"When the curfew was imposed and up to now we have been working closely with REGSEC (Northern Region Security Committee), and as far as we are concerned as a DISEC (District Security Committee) we have not received any official letter lifting the curfew when it was imposed up to date", he said.