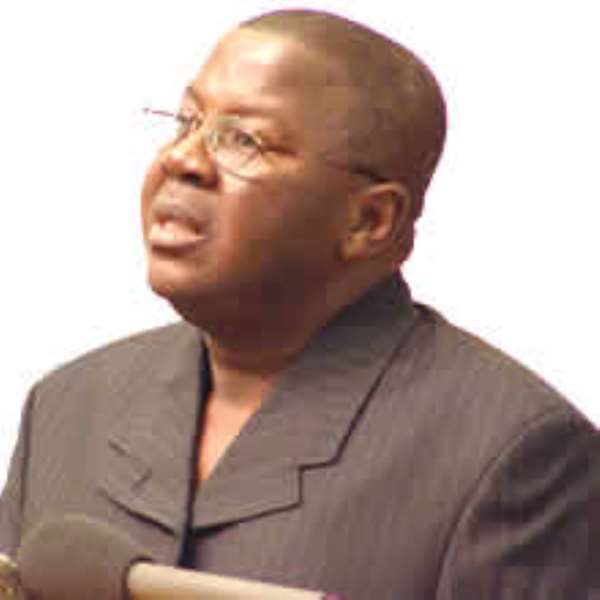 The Vice-President, Alhaji Aliu Mahama, has called on the Standard Chartered Bank to play an important role in the national crusade against poverty, by supporting small business and making savings attractive to the poor.

He asked the bank to give financial support to the private sector, particularly Small and Medium-scale Enterprises (SMEs), which have been identified as the engine of growth, to enable them to help improve the economy.
Alhaji Mahama made the call yesterday when he granted audience to the Group Executive Director of the Standard Chartered Bank, Mr Richard Meddings, at the Castle, Osu in Accra.
Mr Meddings, who is responsible for the bank's franchise in Africa, the Middle East, Pakistan, the United Kingdom, Europe and the Americas, was accompanied by Mr Sherazam Mazari, Standard Chartered Chief Executive Officer for Africa, and Ms Ann Grant, the Vice-Chairman of Standard Chartered Capital Markets Ltd and the Managing Director in charge of West Africa, Mr Eenezer Essoka.
Standard Chartered Bank has been operating in Ghana for the past 110 years and it has contributed immensely to the economic development of the country, particularly in the areas of international trade and assistance to industries.
That contribution to the economy was duly acknowledged by the Vice-President, but he expressed the belief that the bank could play a more critical role in the government's crusade to subdue poverty.
He said by giving financial support to SMEs, the bank would be helping to create more jobs, since the SMEs employed many people in the formal sector.
Alhaji Mahama further asked the bank to re-consider its requirements for granting financial assistance to its customers, in view of the fact that many people could not meet those requirements such as collateral.
He said the minimum deposit required by the bank "is a barrier to savings" for many people, adding that its interest rates were also "not too appetizing for people to save."
Alhaji Mahama urged commercial banks to let the Bank of Ghana (BoG) prime rate reflect in their operations.
Responding to the concerns raised by the Vice-President, Mr Meddings said the issues depended on many factors but promised that the bank would consider them.