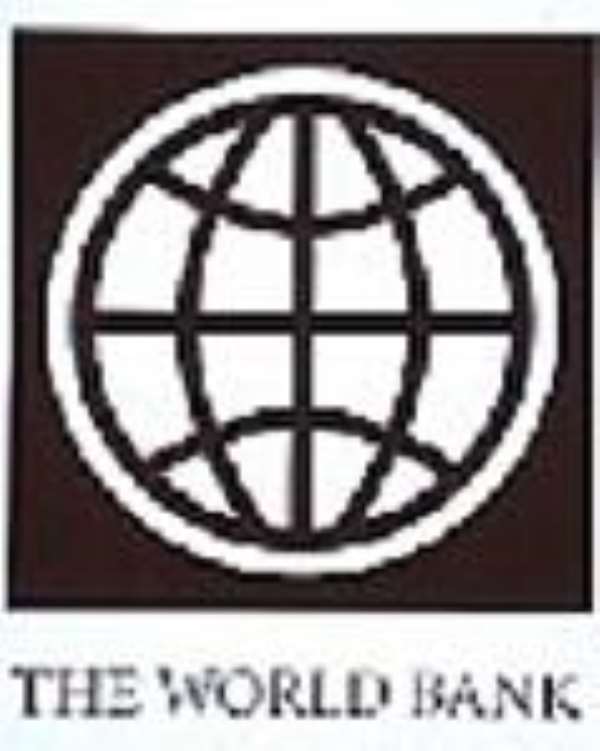 The World Bank today presented the second tranche of prizes to 21 Small and Medium Enterprises (SMEs) whose projects and business plans were adjudged as excellent and innovative during the Ghana Development Marketplace (GDM) competition in Accra.

Nine out of the 21 winners received 50 million cedis each, while the others were each given 100 million cedis.
The GDM, which is a World Bank-led initiative with support from local banks and donor partners, aims to reward innovation by entrepreneurs in the SMEs sector and has a commitment of 3.5 billion cedis for well-packaged business plans.
Presenting the last instalment to the winners, Mr Mats Karlsson, World Bank Country Director, said the competitions, which tapped the creative energies of the country to boost local enterprise job creation and poverty reduction, would be sustained.
He said with the present microeconomic conditions, it was necessary to support small and medium scale businesses to develop their creative potential for their development.
Ms Imoni Akpofure, Country Manager, International Financial Corporation (IFC), said the GDM sought to reward the spirit that would eventually lead to the creation of wealth in Ghana through a broad-based creative employment generation business culture.
She said IFC and the WB would continue to work in collaboration with key stakeholders to support institutions to provide business support services to SMEs. "In a year's time the stakeholders would undertake an evaluation to determine whether to do another marketplace or not," Ms Apkofure stated.
Speaking to the Ghana News Agency after receiving the award Ms Gloria Asare Adu, the Managing Director of Global Bamboo Production Limited, commended the World Bank and its affiliate bodies for initiating the competition.
Mr Alexander Tetteh, who represented the Ghana Society of Physically Disabled, commended the Bank, IFC and other partners for the support and challenged other financial institutions to support the growth of SMEs. He said the award had helped the association to expand its chalk production business.
Mr Tetteh lauded the efforts of the World Bank and other partners to ensure the continuity and sustainability of the GDM and gave the assurance that the Association would judiciously utilize the fund.
GNA enquires revealed that 1,005 proposals were received and assessed according to their innovation, entrepreneurship skills, job creation potentials, realism and result, sustainability and value for money.
GNA found that 111 applicants were short listed and taken through orientation and capacity building sessions and were subjected to thorough screening after which 50 were selected for the final round where the best 21 applicants were given between 50 and 300 million cedis. The first tranche of the award was presented to the winners on July 30 2005.