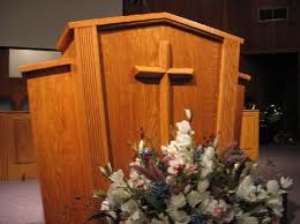 I believe those who have time to listen to some of the various radio stations in Ghana, have come to know how, some social and political commentators, are complaining bitterly about many Religious Leaders' deep silence over many serious political challenges that Ghana is facing today.
Indeed, Religious Leaders have very important role to play in politics. After all, politics is nothing else but the management of the affairs of a nation or country.
Since the management of the affairs of Ghana affects everybody in Ghana, it is fair that Religious Leaders in Ghana are allowed to have a say in the management of the affairs of Ghana.
Unfortunately, Ghana is allowing a terrible culture whereby, when a Religious Leader expresses his or her opinion on a political issue, those who do not agree with the said opinion, quickly move heaven and earth, to organize forces of serial callers to destroy the image of the Religious Leader, either on radio or social media; in most cases, they get away with it.
If the said culture is what we want to establish for ourselves as a country, how many Religious Leaders in Ghana, have a tough skin to withstand such a culture?
In the light of the said culture, I would like to appeal to all Ghanaians, especially the powers that be, to work together, to do away with this wicked culture, which is nothing else, but a new form of terrorism in Ghana.
Religious Leaders are supposed to express their opinion on political issues out of season and in season. If many of them are unable to do so in a particular season, it is simply because of the said new terrorism in Ghana.
As a nation, if we hide behind freedom of speech and fail to do away with this
wicked culture, culture of silence will consume Ghana and deepen the deadly exploitation, abject poverty, slavery and misery that Ghana is inflicted with.
May God come to our assistance and grant us grace to combat this new terrorism in Ghana.
By Rev. Fr. James Ignatius Yaw Amponsah