Major Boakye Gyan (rtd) Swerves Police Invitation Over Civil War Comment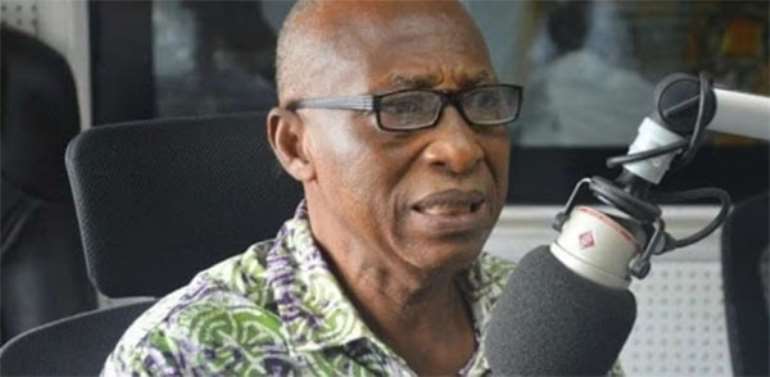 Major Boakye Gyan (rtd) has declined an invitation by the Criminal Investigations Department (CID) of the Ghana Police Service to answer questions regarding his threat of civil war over a new voters' register.
A source at the CID Headquarters said the former army officer did not show up on Friday as specified by the invitation which reached him before the date of appointment.
However, the self-proclaimed coup planner said he could not turn up at the CID Headquarters in Accra due to "ill health."
The retired soldier is pleading ill health after being invited by the police but was able to make war declarations in spite of his purported sickness.
He said on radio that a team of police investigators came to his house over the weekend to interrogate him on his inflammatory language.
"A team (of security officers) was dispatched to my house this morning, and I have answered a few questions. The police had earlier invited me but I told the officers, who came to my house, that I couldn't go to the headquarters because of my condition of inferior health," he said.
Caution statement
Boakye Gyan disclosed that the police took a 'caution statement' from him after the interrogations, and put up a defence that he was misunderstood by the public.
According to him, while he talked about a probability of a civil war should the Electoral Commission go ahead with the planned compilation of a new voters' register, the public misconstrued that to mean a military takeover.
"I still stand by what I said. Members of the public don't seem to understand me. I was only talking of a likely civil war and not a military takeover. I even do not have what it takes to organize a coup as it has been portrayed by some people," he insisted.
Background
The police service invited Boakye Gyan, who escaped a court martial and treason charge for his role in the indiscipline which rocked the Ghana Armed Forces and the coup of 1979, after he had issued an open civil war threat on radio over a new voters' register.
In the past week or so, he has embarked on a campaign of fear-mongering on radio stations, with his actions bearing semblance of doing the bidding of others.
On one of the radio stations, he said the NPP had 'cooked up figures' already which the party seeks to legitimize.
That, he said, had accounted for the EC's insistence on compiling a new voters' register.
He declared that Ghana would be spared a civil war only if the EC desisted from "toeing the line of its paymasters."
He alleged the former EC Chairperson, Charlotte Osei, was removed from office as a result of 'political motivation,' adding "they want to beef up the numbers so they can win simply because they don't have confidence in their winning numbers…"
---Daily Guide