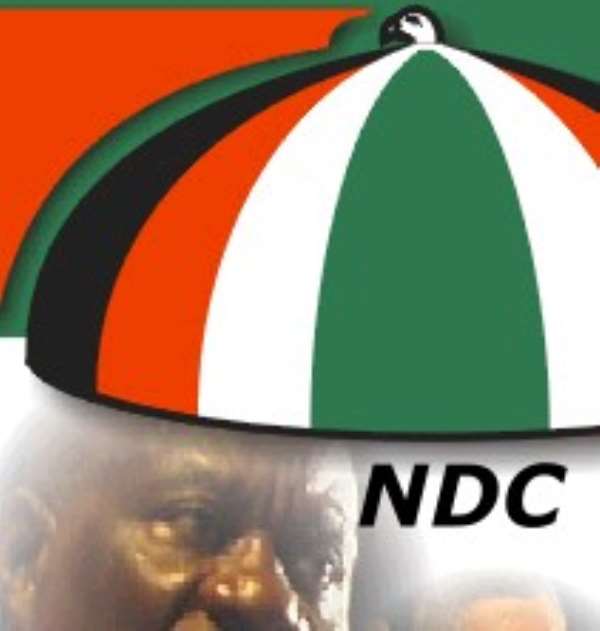 They call themselves the NDC Diaspora, so you can forgive them if they never heard of Dr. Kwadwo Afari-Gyan, the longest-reigning Chairperson of Ghana's Electoral Commission (EC), and the man who created some 35 electoral constituencies and parliamentary seats with just four months to Election 2012, who also told the Atuguba-presided Supreme Court Panel that adjudicated the 2012 Presidential Election Petition that he did not know what "Overvoting" and "Under-Voting" meant vis-à-vis the magnitude or integrity of the National Voters' Register. Dr. Afari-Gyan, the Jerry John Rawlings appointee, also stated categorically that a humongous number of woefully underage Ghanaian citizens had been registered to vote. But the man flatly and disdainfully refused to deregister these illegally registered minors or bring criminal charges against those irresponsible adult political party operatives who had registered these underage citizens.
Instead, Dr. Afari-Gyan cynically counseled "Persuading these underage voters" to either voluntarily deregister themselves or to absent themselves from the polling booth on Election Day. Where in the world, these so-called NDC Diaspora Sycophantic Propagandists and Fanatics should tell Ghanaians, have they encountered such brazen act of electoral criminality and fraud other than in the faux-socialist and communist countries where some of these Mahama shills live? (See "We'll Resist Partisan Jean Mensa's Plan to Disenfranchise Qualified Voters to Favor Her Pay Masters – NDC Diaspora" News Desk – Modernghana.com 5/16/20). If, indeed, there was ever any Chairperson of the Electoral Commission who was or had been manipulated by any paymaster under Ghana's Fourth Republic, that EC Chairperson was, of course, none other than Dr. Kwadwo Afari-Gyan; and the paymaster in question was none other than former President John Dramani Mahama and the National Democratic Congress.
Indeed, it is on record but rarely referenced that while Dr. Afari-Gyan was under oath and on the stand or in the dock in front of the William Atuguba-presided panel of the Supreme Court of Ghana's Jurists, the former Political Science Lecturer of the University of Ghana actually defecated in his pants and forced the judicial panel to immediately go into recess or briefly adjourn, because the sort of fetid stench coming from the private parts of an obviously scared Dr. Afari-Gyan was much too unbearable. I am still smelling the Afari-Gyan stench from my safe distance here in New York City. Now, such is the typical behavior of a guilty respondent. And yet, Dr. Afari-Gyan was notorious for rampantly telling any disgruntled New Patriotic Party operative who bitterly complained about his openly biased handling of the nation's electoral affairs in favor of the Mahama Posse to quickly head for the courts. If these NDC Diaspora agitprop shills had been alert enough, they would have witnessed, via the Internet, the lavish sendoff party that the then-President John Dramani Mahama shamelessly hosted in "honor" of Dr. Afari-Gyan upon the latter's inglorious retirement.
That is precisely what the profile of a passionately partisan NDC-sponsored EC Chair strikingly looks like. Even more significant, and we have written innumerable times about this in dozens of previous columns, is what the dynastic General-Secretary of the National Democratic Congress, Mr. Johnson Asiedu-Nketia, had to say about the outcome and results of the 2012 Presidential Election in real time. For the information and education of the NDC's Diaspora Propaganda Hacks, Mr. Asiedu-Nketia categorically stated that, in fact, the 2012 Presidential Election had not been won by the then-Interim President John Dramani Mahama, but that the latter had been declared winner by Dr. Afari-Gyan because the Akufo-Addo polling agents, assigns and observers had woefully failed the former Attorney-General and Minister of Justice!
Indeed, it is an open secret that Mrs. Jean Mensa's savvy and opportune decision to introduce Constitutional Instrument (CI) 126 is strictly to ensure that the morally crooked key operatives of the National Democratic Congress do not ship their criminal collaborators across our borders, as well as the hundreds of thousands of illegal immigrants and residents whom these NDC crooks have already provided fake Voters' ID Cards in order to ensure that like the STL Scam that was recently exposed by an astute Mrs. Mensa, non-Ghanaian citizens do not scale over our international boundaries to vote in the 2020 General Election, and thus ensure that foreigners do not impose the wrongful President-Elect on the good and responsible people of Ghana come December 8, 2020. We also need to quickly add that during the 2008 Presidential Election, it was internal New Patriotic Party factional forces that effectively sabotaged the former Member of Parliament for Akyem-Abuakwa-South that resulted in the very narrow defeat of Candidate Addo Dankwa Akufo-Addo.
Indeed, anybody who cares to have the preceding assertion promptly and authoritatively confirmed and/or verified can compare notes with Prof. Aaron Michael Oquaye, the current Speaker of Ghana's Parliament. They may also decide to revisit the Kwadwo Mpiani-organized State Awards Banquet and look at the first and original list of awardees that was widely and propagandistically published by the factional operatives of the John Agyekum-Kufuor Presidency. Well, twelve years later, the anti-Akufo-Addo factional operatives of the New Patriotic Party are still alive and well within the party. But they have grown to be much wiser and more self-loving, patriotic and progressive and healthily oriented towards the rapid and massive state-of-the-art development of the country.
*Visit my blog at: kwameokoampaahoofe.wordpress.com Ghanaffairs
By Kwame Okoampa-Ahoofe, Jr., PhD
English Department, SUNY-Nassau
Garden City, New York
May 16, 2020
E-mail: [email protected]