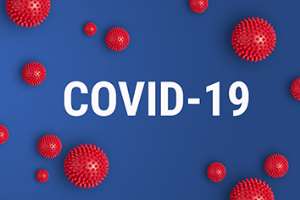 During the most recent presser by the ministry of information, I heard the minister of information in response to a question posed by a journalist say that cabinet is considering community service against prison sentence for offenders of COVID-19 safety precautions and other petty offenders. As this is a good move by the cabinet, it has been long overdue in coming. Nevertheless, it appears the pig is eventually finding a way of bathing without getting itself dirty in the end.
I was literally mesmerized when offenders of COVID-19 safety protocols were arrested and given prison sentences when the president had granted amnesty to some prisoners in an attempt to decongest the prisons. Inconsistencies right?
This is the result of knee jerk, reactionary and ill-thought planning. If not how on God's earth could we be planning of decongesting prisons by granting some amnesty so as to curtail the spread of COVID-19 and not plan how to handle people who engage in petty crimes?
It begs the question of why the country hasn't contemplated a non-custodial sentencing law since independence in the face of so much work to do?
Community sentence or alternative sentencing or non-custodial sentence is a collective name in criminal justice for all the different ways in which courts can punish a defendant who has been convicted of committing an offence, other than through a custodial sentence (serving a jail or prison term) or capital punishment (death).
In a bit to contribute to the president's target of making Accra the cleanest city in Africa, I anticipated more transformational legal reforms to engage the services of petty offenders who are unnecessarily given prison sentences and fed by the paltry taxpayers' money. Sadly, that wasn't to be as offenders of sanitation laws instead of being made to clean the streets are rather given jail terms. That's the irony of the Ghanaian condition. Self stabbing our goals and suffocating their chances of becoming a reality. Thus, a president promises a clean city yet, people who dispose of rubbish indiscriminately are given jail terms leaving those rubbish for whom the person has been jailed lying on the streets.
Its sad leadership over the years have the penchants for talking big instead of getting the little decisions that can put us on the path of progress right. They are almost always engaged in doing things that will win them the next election instead of reforms that will bring change.
For us to progress, we should begin to do right the things that matter. Take the bull by the horns and not be seen to always put the horse before the cart. Critical thinking and coordination should go into policy implementation and not the after thoughts and knee jerk reactions we see now. Until then, we'll continue to self inflict, stab our own efforts in the back and continue to move in circles without any headway. I only hope the pig finds a way of bathing without getting itself dirty in the end.
Ayaric's thoughts..... ✍✍✍