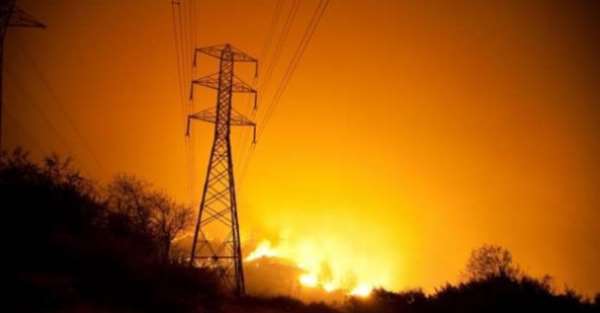 I will make this column short, delicious and sweet like relish. I saved a brief news item captioned "Parts of Accra to Experience 6 Days of Dumsor Starting Today – ECG" Pulse.com.gh / Ghanaweb.com 5/8/20) a couple of days ago. I decided to save this piece for a near-future commentary because I had just chanced across another piece whose headline had John Jinapor, the Mahama henchman, clansman and payola courier bitching about how Dumsor's persistence had not abated under the Akufo-Addo-led government of the New Patriotic Party (NPP), let alone having been completely banished. Naturally, I snorted with disdain and said to myself: "At least, we do not have any small- and medium-scale business enterprises collapsing left and right. This news item had the Electricity Company of Ghana (ECG) announcing that some seven townships in the Accra Metropolitan Area would experience power outages beginning from May 8 and ending on May 14, 2020.
The seven townships were listed as Ofankor, Tema, Klagon, Spintex, Trasacco, Dzorwulu and Achimota. Even more tolerably delicious, the power outages were to last for only three hours on each of those six nights that the ECG had announced, that is, from 10 pm to 1 am, when most Ghanaians in both the affected townships and throughout the entire country would have already hit the sack, anyway, or just about to do so, to get some well-needed sleep for the night, a healthy natural refresher for the coming day. It was the sort of "positive power outage" that also fairly regularly, relatively speaking, that is, occurred in many an advanced industrial democracy, where time was often said to be of the essence. This positive and productive sense of time was what decidedly did not exist under the Stygian darkness that was the watch of the John Dramani Mahama-led regime of the National Democratic Congress (NDC), when power outages lasted for days on end, with business enterprises effectively grinding to a halt.
But what was even more annoying was to hear then-President Mahama thumbing his nose at the most vulnerable victims of Dumsor by insulting their intelligence to the effect that these victims of Mr. Mahama's own gross administrative incompetence were not smart and creative enough to be able to work their business schedules around the chaotically erratic schedules of Dumsor. I mean, how does one "creatively" work one's business schedule around three continuous days of Dumsor, for example? What is more, gauging from our COVID-19 Pandemic experience, it is very crystal clear that Dumsor would have been rendered significantly more bearable under the watch of President Addo Dankwa Akufo-Addo than under Little Dramani, for even as a Mahama clansman recently suggested, Nana Akufo-Addo would have supplied the most Dumsor-afflicted Ghanaian citizens and entrepreneurs with such Dumsor-meliorating gadgets as flashlights, batteries and portable power generators and reasonable quantities of fuel to power the same.
Under the excruciating watch of then-President John Dramani Mahama, Ghanaians were told that they had to shut their big mouths up because they had absolutely no right to complain; as well Ghanaian citizens and voters were smugly and disdainfully informed that only two living presidential legends were capable of playing in the same league or class status as Little Dramani to presume to criticize the Bole-Bamboi Lion. These Big Mahama Leaguers were, of course, former President Jerry John Rawlings, the Founding-Father of Little Dramani's own political party, namely, the blood-delivered and baptized National Democratic Congress, and former President John Agyekum-Kufuor, of the Danquah-Busia and Dumbo-inspired New Patriotic Party. With three hours of Dumsor, rationally and constructively scheduled during what New Yorkers call The Graveyard Shift, not many household appliances, including refrigerators, stoves, air conditioners and television and radio sets, were likely to be stressed beyond capacity or functional endurance. Of course, when the duration of Dumsor lasts all four-and-half years of the payola-guzzling watch of Little Dramani, the scenario is totally a different ballgame altogether.
Well, in the very limited and strictly localized Akufo-Addo-imposed Dumsor, this slight power-flow-interruption was to enable the ECG to convey some 145 MVA transformers from the Tema Harbor for installation at the Pokuase Bulk (Power) Supply Point (BSP) Construction Site, located at the foot of the Akuapem Hills. All in all, the Akufo-Addo-imposed Dumsor lasted a diddly 18 hours, a quarter-day short of 24 hours. It was an unavoidable necessity because years of woeful neglect, largely under National Democratic Congress' regimes, had ensured the flagrant obsolescence of power supply and upgrade in the country. What delicious democratic cultural praxis under the socially responsible watch of Ghana's former Attorney-General and Minister of Justice. A bona fide Galamsey Capital-Born Proud Ghanaian Citizen!
*Visit my blog at: kwameokoampaahoofe.wordpress.com Ghanaffairs
By Kwame Okoampa-Ahoofe, Jr., PhD
English Department, SUNY-Nassau
Garden City, New York
May 15, 2020
E-mail: [email protected]