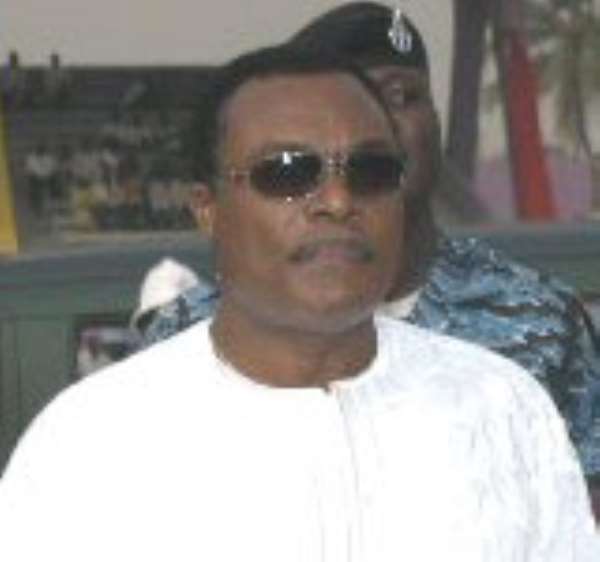 A crippling general strike called by Health Workers Group (HWG) went into effect on Thursday disrupting services in public hospitals and health institutions throughout the country.
Reports received from GNA offices throughout the country indicate that health workers were generally complying with the directives issued by their Leaders.
They used the morning to hold meetings to plan the course of action and after the meetings some stood in groups to discuss the issues while others went home.
HWG made up other health workers other than Doctors declared an indefinite strike action with effect from Thursday to protest the new salary structure for the Ghana Health Service saying it was demanding equity and fairness in bridging the salary gap between doctors and other health professionals.
The health workers have vowed not to go back to work until the discrepancies in their salary structure were rectified.
During GNA's rounds of public health institutions in Accra on Thursday, it saw nurses and other health workers largely complying with the strike call by their Leaders.
The Out Patients' Department at Ridge and Adabraka Polyclinic were virtually empty with only skeleton staff walking up and down. A few of them were seen chatting with their colleagues.
At the Ridge Hospital, Dr George Acquaye, Medical Director, appealed to the Government and all stakeholders to expedite action on grievances of health workers to enable them to return to work.
He said currently, Senior Doctors, who were working, had no helping hand and stressed the need to solve all problems amicably with all parties.
He said Senior Doctors were working at only about 25 per cent capacity and they were attending to only those on admission. "It is very difficult for us to take in seriously ill patients under this condition," Dr Acquaye told the Ghana News Agency in an interview.
Dr Acquaye said health workers were neither insensitive people nor strike-mongers, but the situations within the system had compelled them to embark on strikes to "force" those at the helm of affairs to do the right thing.
"We hate strike actions because those, who are sick, are our own relatives or even good friends," he said, and urged all parties to expedite action on the impasse to the satisfaction of all.
Some of the health workers told the GNA that last month most of them were underpaid without anybody explaining to them why their salaries had been slashed.
"This time we will not go back to work until we receive the last pesewa of what is due us.
"We're tired with the sweet talks. We've been taken for granted for far too long and we will no longer listen to any promises. Enough is enough," an angry health worker told GNA.
Patients, who reported at the Ridge Hospital and Adabraka Polyclinic, were either asked to go to the 37th Military Hospital or the Police Hospital.
However, nurses at the Antenatal clinic and Children's Ward at the two health institutions were attending to patients.
"I reported this morning only to be told to go the 37th Military Hospital because the staffs here are not working. I'm very sick but have no other choice than to go to that place," one patient at Ridge Hospital told the GNA.
Meanwhile, members of the Ghana Medical Association are having a closed-door meeting with their Executives at the Korle Bu Teaching Hospital to take a decision on the strike.
At the Korle-Bu Teaching Hospital, health workers had also laid down their tools when GNA got to the Hospital.
They stated that they would not return to work until the Government rectified the disparities in the new salary structure.
They also threatened to go to court if the authorities did not take quick measures to bring equity to bear on the "Agenda for Change", a new salary scheme for health workers.
Mrs Alice Asare, President of the Ghana Registered Nurses Association (GRNA), who summoned the Nurses to a meeting to announce the outcome of the negotiations, said the team was not satisfied with the levels of salary placements and, therefore, opted for a strike action until the right thing was done.
She noted that when the Ghana Universal Salary Structure was being used, the gap between various health workers was not alarming and they coped with it.
"But with the 'Agenda for Change' system the salary of a Housemaster, "doctor in-charge", is double of that of a Senior Nursing Officer, who has worked for at least 15 years," she said.
"This is completely unacceptable, a disincentive to work and reason for strike to press for a better regime. As it stands, no money no work," she stated.
Mrs Asare said although there had been some increase in their salaries, the rise was insignificant and nothing good to work for, adding if the distortion were not corrected they would not work.
The strike action by the other health worker has aggravated the already deplorable health situation at Korle-Bu Teaching Hospital, as new cases were not accepted and the Hospital appeared almost deserted.
Beds are completely empty; patients are stranded while the workers, who have decided to come to work, are only loitering around.
Miss Agnes Offei, a patient who was ignorant of the strike, told the GNA that Korle-Bu was her hope, as she could not afford the services of private hospitals.
"I have been suffering form severe cholera but no one is ready to attend to me," she said, and asked what was exactly happening.
Almost all the departments the GNA visited including the Laboratory, Radiology, Surgical, Medical, Emergency, General Pharmacies and Out Patient Departments were not operational.